27 National SUP Teams with their Flags Flooded the Streets of Sayulita, Riviera Nayarit, Mexico. The Opening Ceremony's Parade of Nations and Sands of the World Ceremony celebrated the ISA spirit.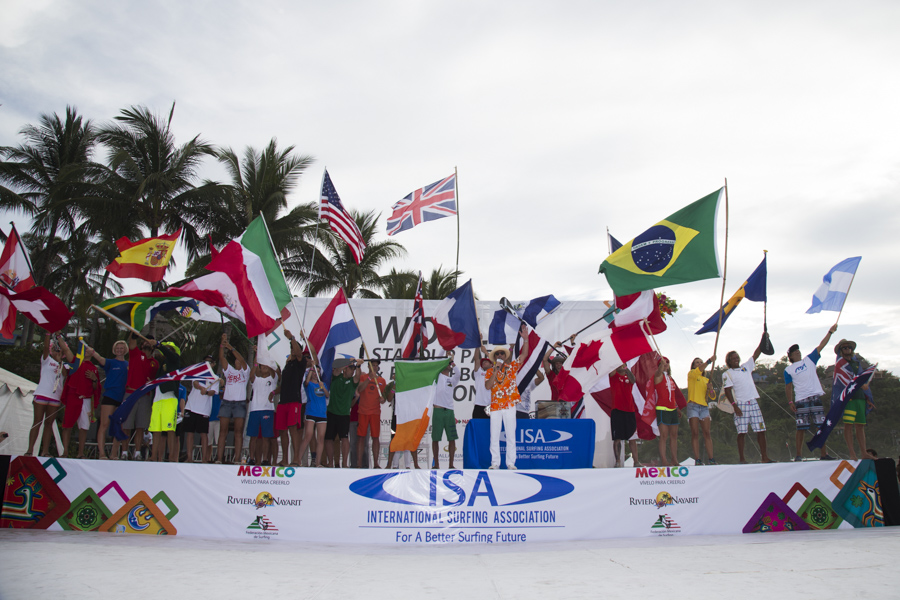 The 2015 International Surfing Association (ISA) World Championship Series commenced on Sunday, May 10 with the first event of the year. The Opening Ceremony of the ISA World StandUp Paddle and Paddleboard Championship (WSUPPC) Presented by Hotel Kupuri was hosted in Sayulita, Nayarit, Mexico.
In attendance were 27 National Delegations that traveled to Mexico from every continent. Local dignitaries, contest officials and thousands of enthusiastic spectators were witnesses to the start of the most important annual SUP competition in the world.
The start of the celebration began Parade of Nations. Each team marched through the heart of the colorfully rich, coastal village of Sayulita. The parade is part of the ISA ceremonies uniting the athletes of the world.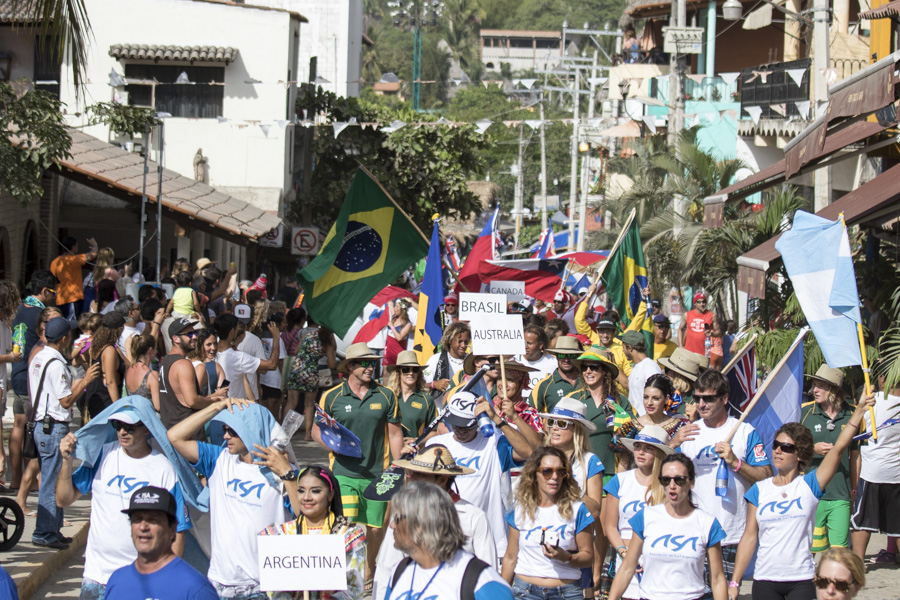 At the end of the parade, on the beach of Sayulita, every nation participated in the Sands of the World Ceremony. One-by-one, two members from each team took to the main stage pouring sand from their local beach into the glass container while waving their flag. The end result was 27 layers of sand, symbolizing the peaceful gathering of Surfing and SUP nations.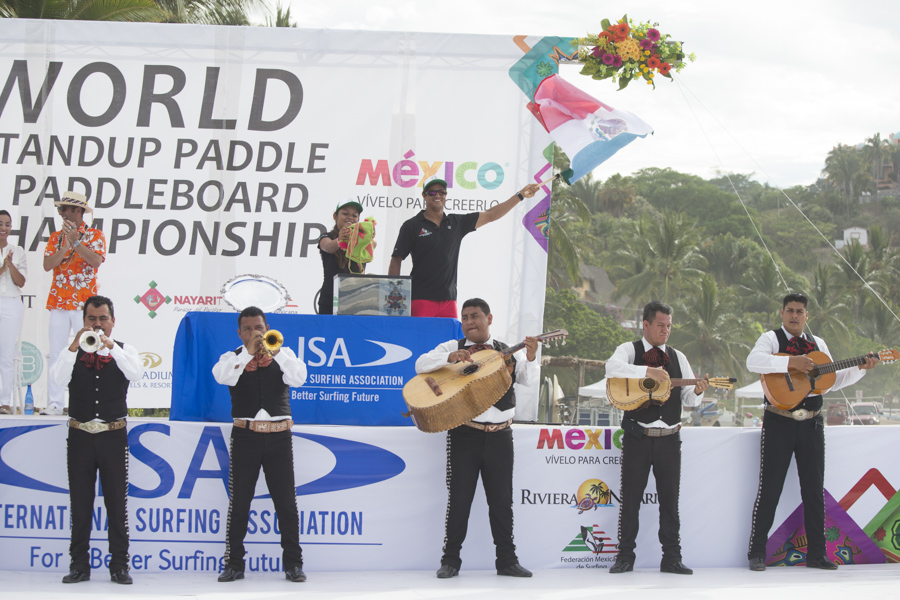 Thereafter came a number of cultural performances including, a Mariachi band, Huicholes Mexican dancers from Nayarit, and a group of Jalisco dancers. They delivered an authentic flavor of the host city and state, captivating the minds of all in attendance and visitors alike.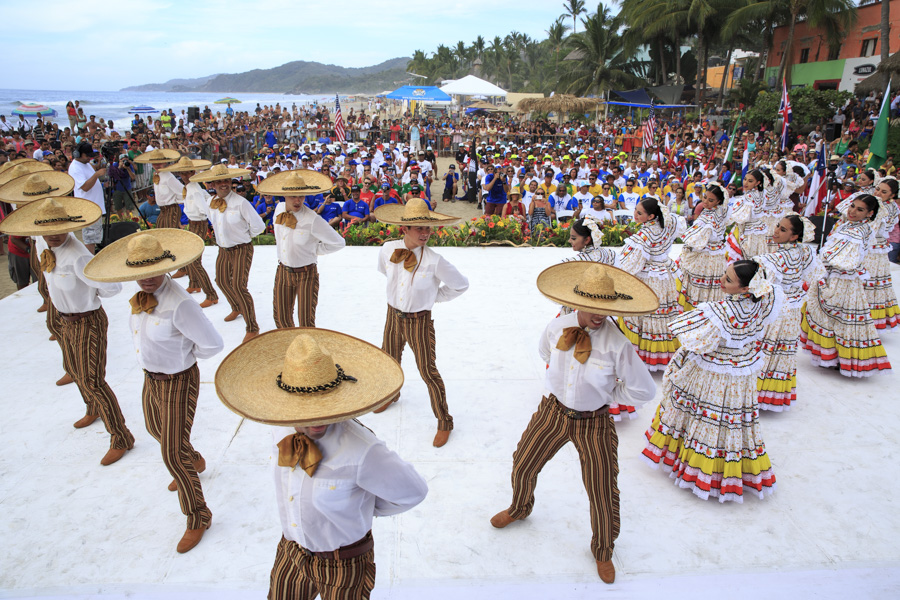 "Welcome everybody to the 2015 ISA SUP and Paddleboard Championship in Sayulita, Mexico," exclaimed ISA President Fernando Aguerre to all in attendance. "Thank you to all the teams. I know you have made a big effort to come to Mexico to participate, and, of course, thanks to our host Mexico, the state of Nayarit and Sayulita."
Aguerre added, "This is a very historical moment for SUP, Surfing and the ISA. Today we have all the best SUP surfers, SUP racers, and paddlers of the world, in true Olympic spirit. We are working hard to have our sports included in the 2018 Youth Olympic Games, the 2020 Tokyo Olympic Games and the 2019 Pan American Games."
Aguerre closed his speech to the crowd with, "At the end of the day, some of you may take medals home but most of you will not, but all should take with you a great memory of the times spent in Sayulita. Take home the warmth of the Mexican people. Muchas gracias. Thank you. Mahalo, Domo arigato, Tanti Grazie, and Muito obrigado… Viva el SUP, viva el surf!"
Competition starts Monday with The Morning Show at 7:45am (local time), featuring the host Beau Hodge, who will be introducing the event, followed by:
Men's SUP Surfing Main Event 1
Women's SUP Surfing Main Event 1
Men's SUP Surfing Main Event 2
Women's SUP Surfing Main Event 2
Watch the live webcast on – http://isaworlds.com/sup/2015/live/