36 National Teams Unite in Oceanside, California to Celebrate the ISA Spirit with the Parade of Nations and Sands of the World Ceremony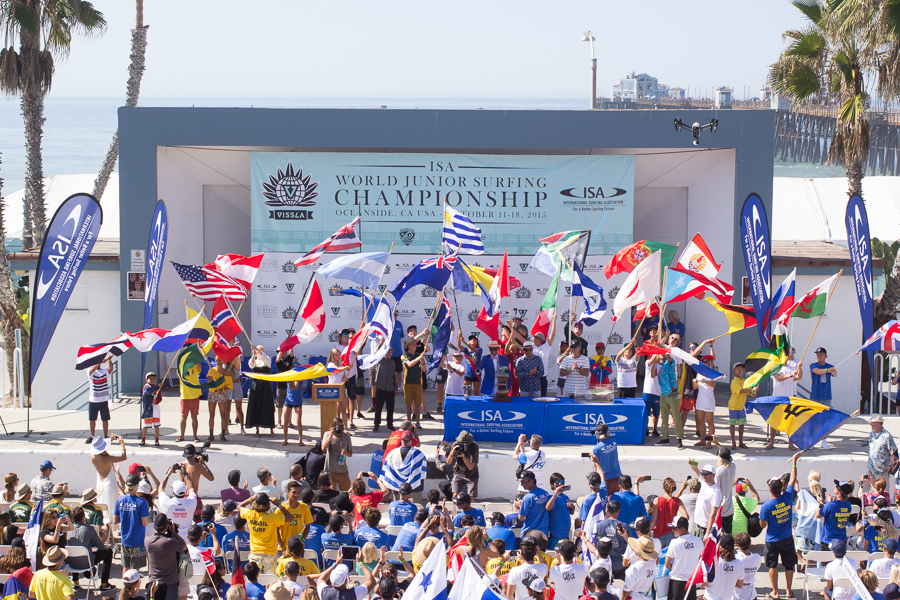 The 2015 VISSLA ISA World Junior Surfing Championship was officially declared open in Oceanside, California, marking the largest gathering of the world's best junior surfers.
In attendance were 322 athletes from 36 National Teams that travelled from around the world. Dignitaries present at the ceremony included Fernando Aguerre, ISA President, Jim Wood, Mayor of Oceanside, Paul Naude, VISSLA President, and Karin Sierralta, ISA Vice President, who welcomed the National Delegations and celebrated the opening of the competition. Also in attendance was a delegation from the Association of National Olympic Committees (ANOC) to survey the San Diego region as a potential host of the 2017 World Beach Games.
The ceremony began with the Parade of Nations, as each National Team marched down the boardwalk in Oceanside waving their national flags. ISA President Fernando Aguerre led the parade to the Junior Seau Oceanside Pier Amphitheatre where the festivities continued with the Sands of the World Ceremony.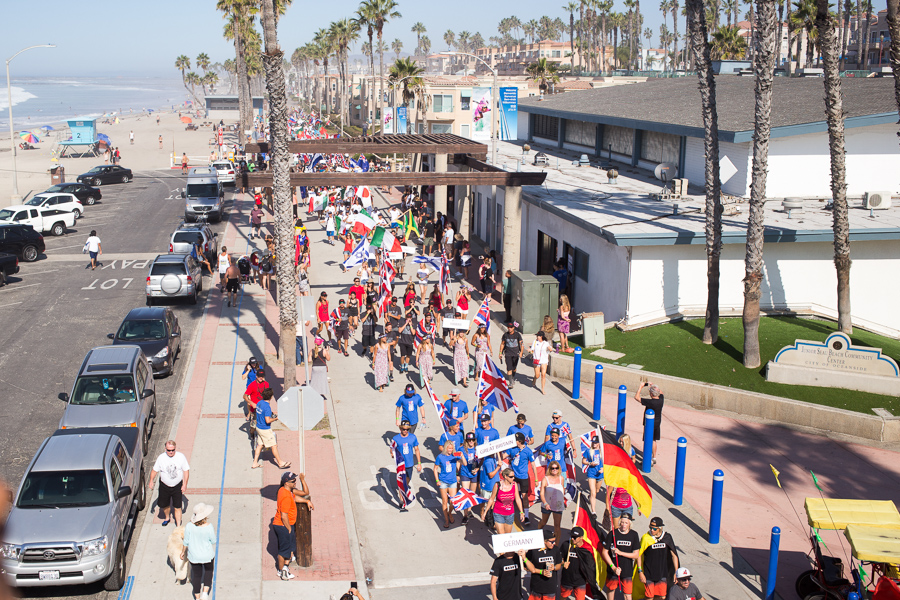 After arriving to the amphitheater, two members from each team took to the main stage pouring sand from their local beach into the glass container while waving their national flag. The Sands of the Ceremony symbolizes the peaceful gathering nations of the world through surfing.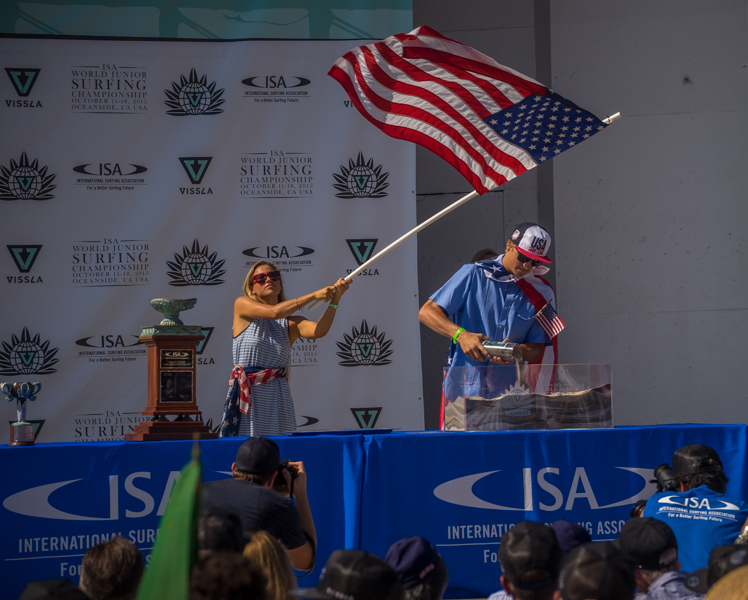 ISA President, Fernando Aguerre, spoke to the international crowd in Oceanside.
"This is the largest ISA World Junior Surfing Championship in history. The 322 surfers from 36 countries will show us the present and future of Surfing.
"With Tokyo 2020's recommendation to include Surfing in the Olympics, one of you could become the first Olympic Surfing Gold Medalist. As surfers, we will bring our love for the ocean, respect of the environment, passion for a better world, and our youthful culture to the Olympic family. "
After Aguerre, Jim Wood, the Mayor of Oceanside, addressed the crowd and declared October 11-18, 2015 International Surfing Week in the City of Oceanside, California with a proclamation.
VISSLA President, Paul Naude, followed with words for the junior surfers.
"As you all know, there is a WSL event going on right now in Europe. Many of the athletes competing in that event were once sitting where you are right now. This is the breeding ground for competitive and high performance surfing. You all will carry the torch of Surfing into the future."
Adding to the festivities was a performance by the Dancing Cloud Singers from the San Luis Rey Mission Native Americans who played a traditional drum song to welcome the athletes to the USA.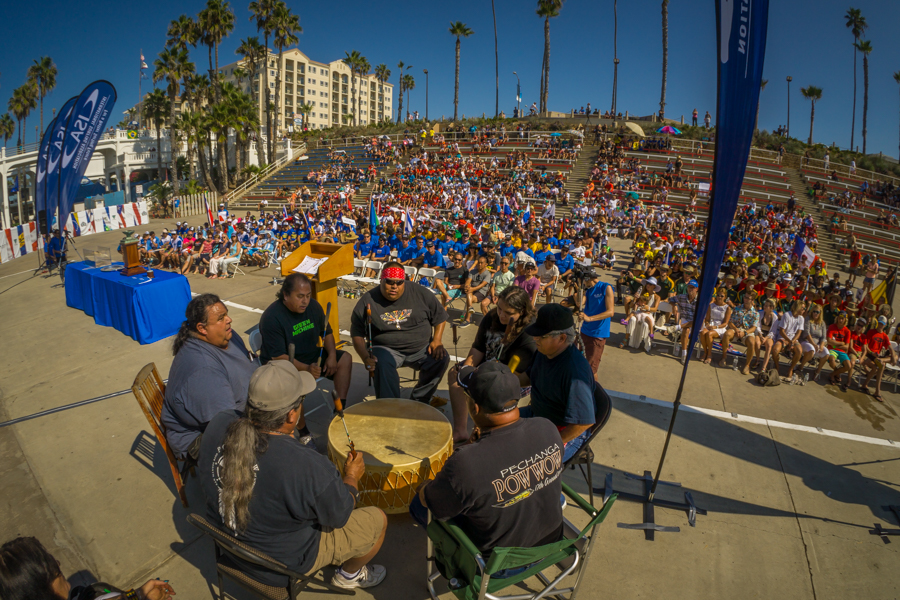 The 2015 VISSLA ISA World Junior Surfing Championship will take place from October 11-18. The schedule is as follows:
October 12-18 from 7am-5pm (PST) – Competition taking place at Oceanside Pier

Sunday, October 18 – Closing Ceremony at the Junior Seau Oceanside Pier Amphitheatre
See the Surfline Official Forecast: http://isaworlds.com/juniors/en/surfline-forecast/
For live action, photos, videos, news and event info, visit: www.ISAworlds.com