2014 Gold Medalists, France's Leo-Paul Etienne and Hawaii's Mahina Maeda, Move One Step Closer to Repeating Their Title Performances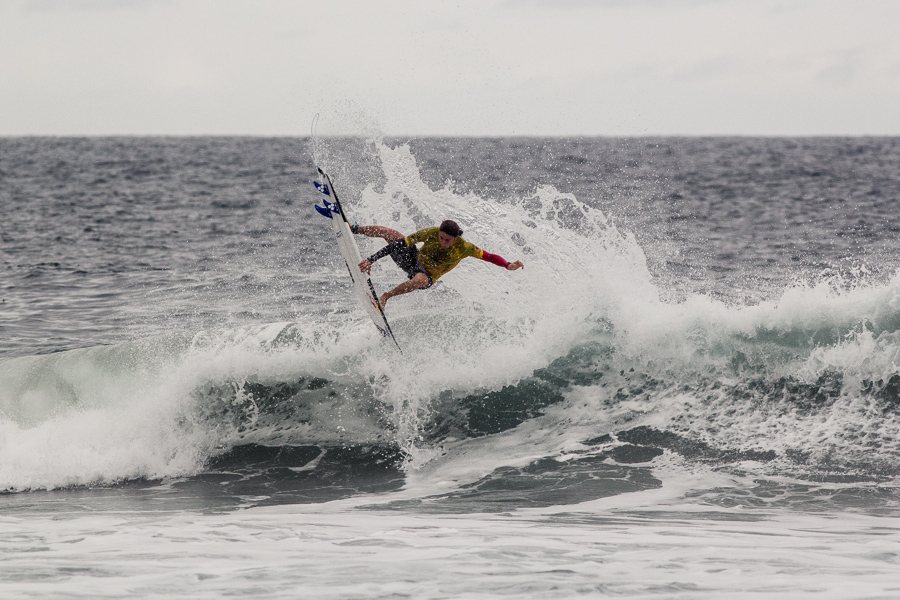 Experience prevailed on Day 4 of the 2015 VISSLA ISA World Junior Surfing Championship as proven ISA Medalist surfers advanced through the Main Event.
France's Leo-Paul Etienne and Hawaii's Mahina Maeda, the two returning Gold Medalists from the 2014 edition of the competition, both surfed strong and proved that they are top contenders to repeat their title winning performances. Other surfers with ISA Medals, such as Italy's Leonardo Fioravanti (2013 U-16 Silver), USA's Tia Blanco (2015 World Surfing Games, Gold) and France's Kim Veteau (2014 U-18 Silver), all used their experience in ISA World Championships to surf smart heats and defeat their competitors.
Conditions on Thursday strayed from the warm, offshore wind experienced previously in the week in Oceanside. The competitors arrived to the beach Thursday morning to find thick cloud cover and light onshore wind. Despite the challenging conditions, the consistent swell in the 3-4ft+ range allowed competitors to showcase their talent and execute radical maneuvers.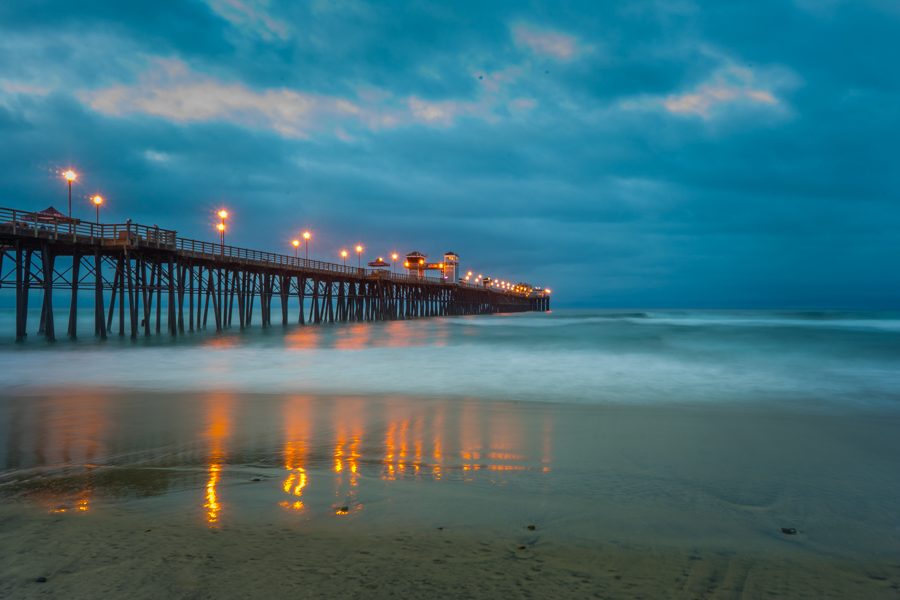 Portugal's Teresa Bonvalot, Team Silver Medalist at the 2015 ISA World Surfing Games, spoke after advancing to the Quarters of the Girls U-18 Main Event.
"It's great to advance through my Main Event heat to avoid surfing more heats in the Repechage Round. The waves are a little difficult today, but I kept doing my best despite the conditions.
"Competing in an ISA World Championship is unique because I am representing my team. It's not about me; it's about the team. We need to do our best for Portugal."
The Repechage Rounds played out on the North podium, eliminating more surfers from title contention. Two sisters representing Israel, Anat and Noa Lelior, went head to head in their U-18 Repechage heat where neither were able to advance. Despite being eliminated from the U-18 competition, both sisters were able to gather their composure and advance through their following heats in the U-16 Repechage Round later in the afternoon.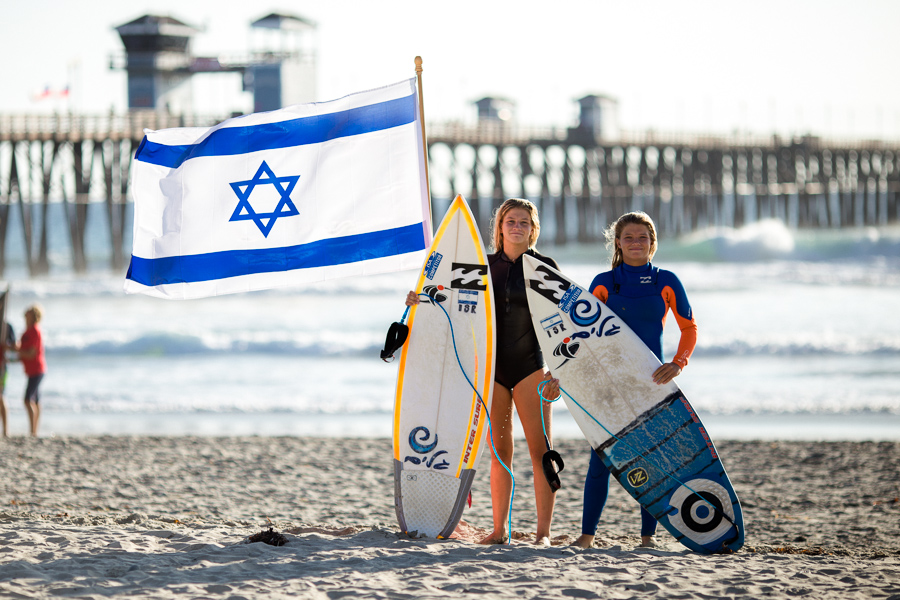 ISA President Fernando Aguerre commented on Day 4's action at Oceanside Pier.
"The experienced surfers are proving that heat strategy and knowledge of the ocean are crucial for advancing in the event. There are a lot of familiar faces dominating their heats that I have seen win ISA Gold Medals in the past, however there are still some underdogs that remain in contention. The competition will be fierce over the next three days. These junior surfers all have a burning desire to win Gold for their country."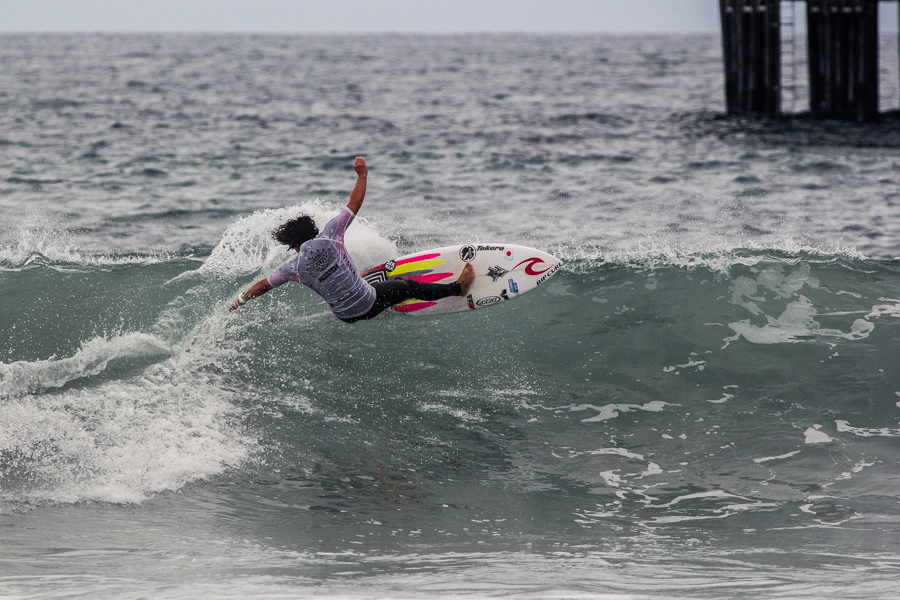 In the Team standings, Hawaii, France and USA are all tied in first place with all their surfers still in contention. Japan, Australia and Portugal are close behind.
Surfline, the official forecaster predicts 3-4'+ wave faces on Friday, with occasional larger sets on the best tides. The conditions will be clean in the morning with light offshore wind, trending light onshore in the afternoon.
Watch previous days' webcast on demand: http://isaworlds.com/juniors/en/live/
For a full list of today's results, visit: http://isaworlds.com/juniors/en/results/
The 2015 VISSLA ISA World Junior Surfing Championship will resume Friday at 7am PST. Friday's schedule will be the following (all times PST):
7am – 4 heats Boys U-18 Main Evento Round 4

8:20am – 4 heats Boys U-16 Main Event Round 4

9:40am – 8 heats Boys U-16 Repechage Round 3

11:40am – 8 heats Boys U-16 Repechage Round 4

1:40pm – 4 heats Boys U-16 Repechage Round 5

2:40am – 4 heats Boys U-16 Repechage Round 6
7am – 8 heats Boys U-18 Repechage Round 4

9am – 4 heats Boys U-18 Repechage Round 5

10am – 4 heats Girls U-18 Repechage Round 3

11am – 4 heats Girls U-16 Repechage Round 3

12am – 4 heats Boys U-18 Repechage Round 6

1pm – 4 heats Girls U-18 Repechage Round 4

2pm – 4 heats Girls U-16 Repechage Round 4
For live action, photos, videos, news and event info, visit: www.ISAworlds.com