Top International Junior Surfing Talent from more than 35 Countries Headed to California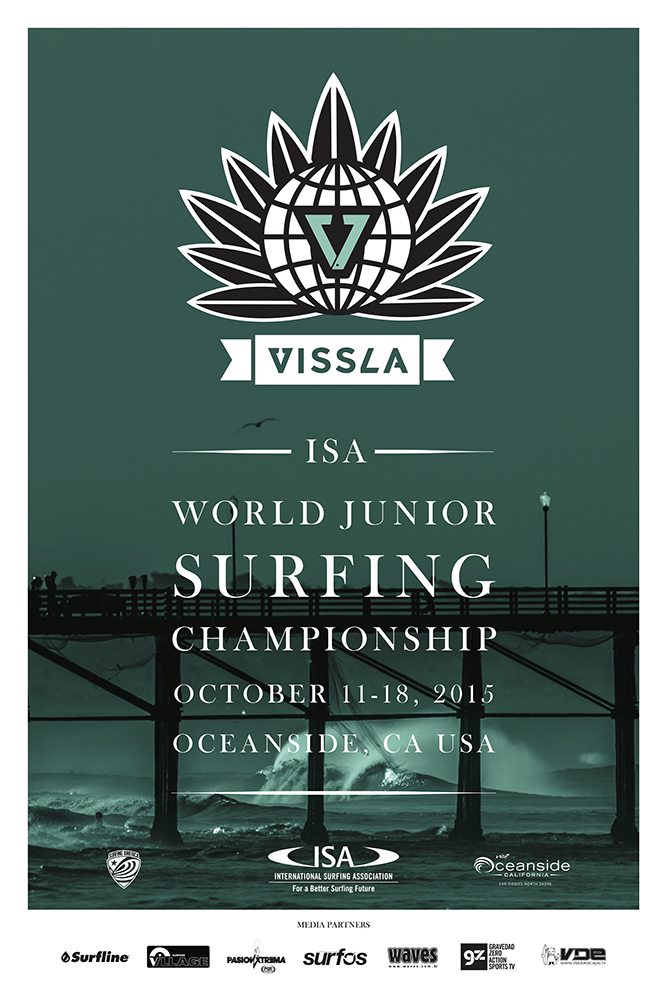 The 2015 VISSLA ISA World Junior Surfing Championship is set to take place in grand fashion, as a record-breaking number of countries will flock to Oceanside, California, October 11-18.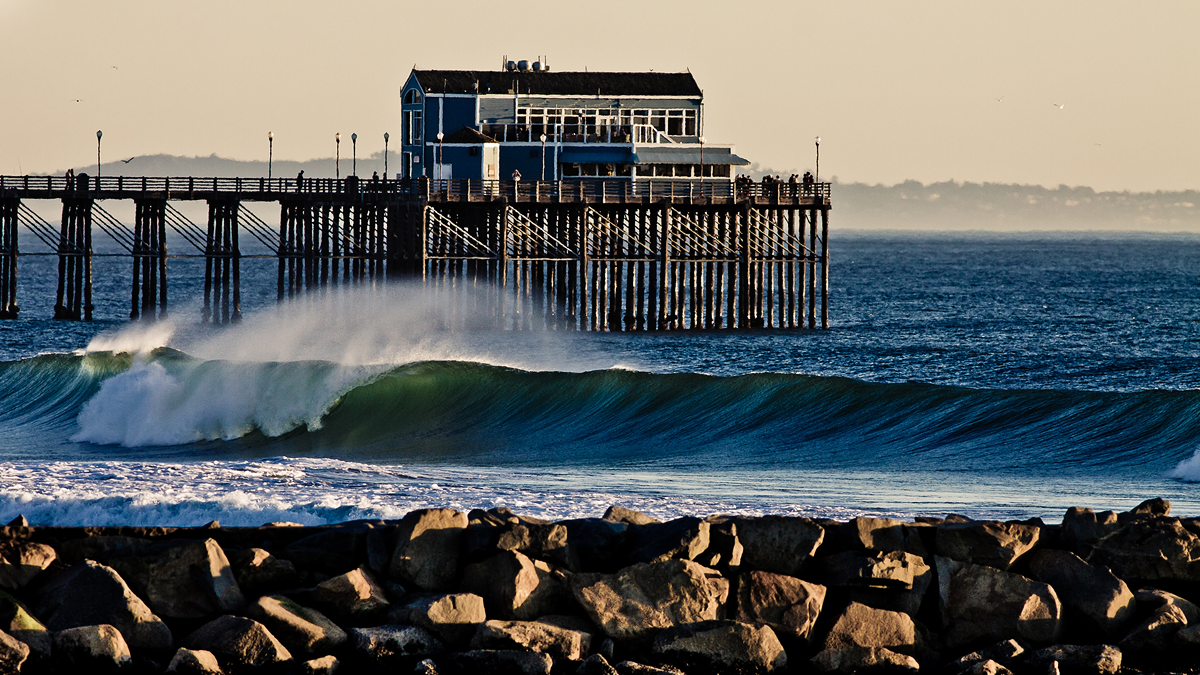 More than 35 countries have enlisted over 320 of their top junior surfers to compete for medals and the honor of representing their respective nations. The record amount of country participation will make for the largest ISA World Junior Surfing Championship to date.
Crowning the likes of Gabriel Medina, Julian Wilson, Jordy Smith, Filipe Toledo, Stephanie Gilmore and Sally Fitzgibbons, the ISA World Junior Surfing Championship is the premiere event for determining the future stars in the sport of Surfing.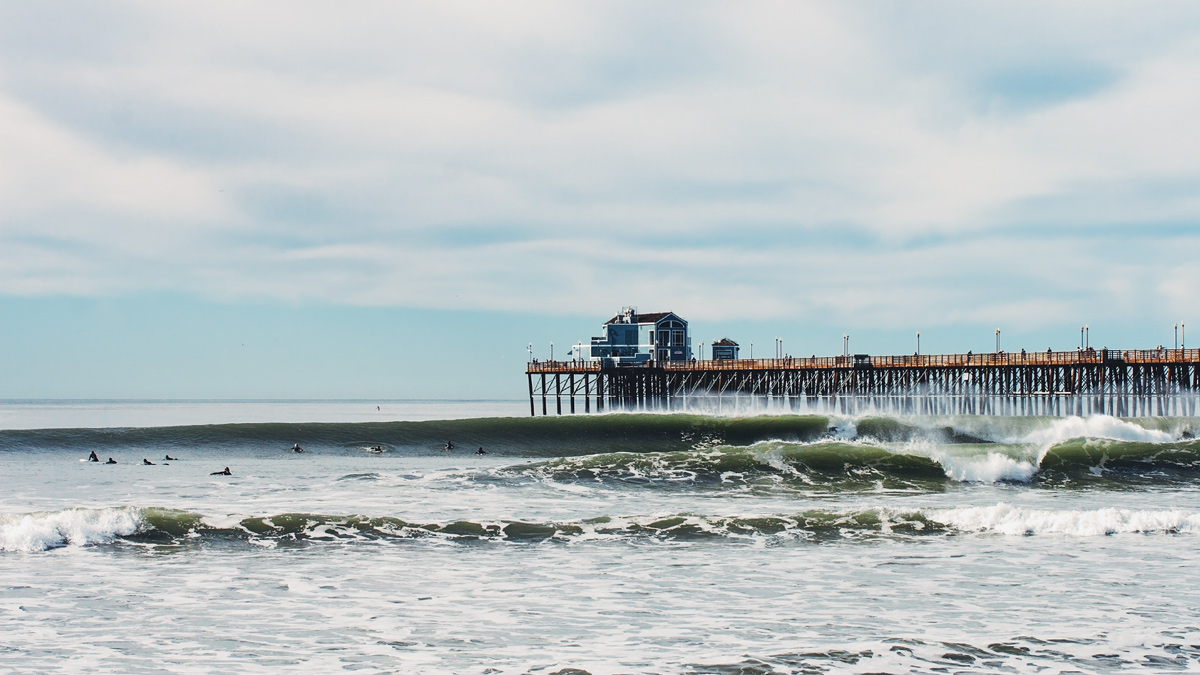 The level of competition in the 2015 edition will be no exception, as U-16 2014 Gold Medalists Mahina Maeda (HAW) and Leo-Paul Etienne (FRA) will return to defend their titles. Coming off an ISA World Surfing Games Gold Medal in Nicaragua, USA's Tia Blanco will be a Gold Medal favorite looking to add another medal to her collection. 2014 Girls U-18 runner-up, France's Kim Veteau, will have her eyes set on the Gold with the absence of the reigning champion Tatiana Weston-Webb, who is ranked 8th on the Women's World Championship Tour.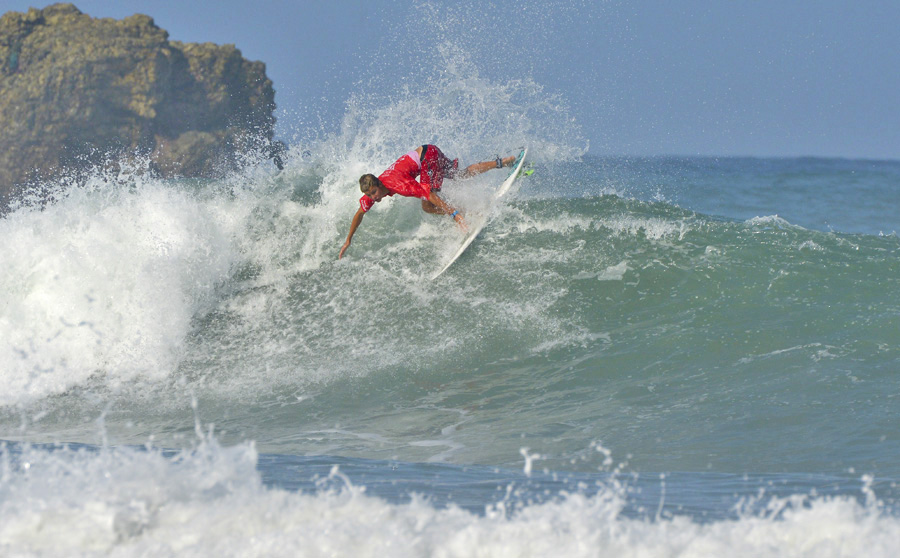 "The level of competition will be higher than ever," said ISA President Fernando Aguerre. "Having more than 35 competing countries and 320 athletes is a huge milestone in the history of the ISA World Junior Surfing Championship. It attests to the international growth and reach of the sport of Surfing. I can't wait to see the competition and get a glimpse of Surfing's rising stars.
"With Tokyo 2020's recent recommendation for Surfing's inclusion in the Olympic Games, these young, up-and-coming athletes could potentially be the first generation of Olympic surfers."
The 2015 VISSLA ISA World Junior Surfing Championship will take place from October 11-18. The schedule is as follows:
Sunday, October 11 at 10am  – Opening Ceremony featuring the Parade of Nations and Sands of the World at the Junior Seau Oceanside Pier Amphitheatre
October 12-18 – Competition taking place on north and south side of Oceanside Pier
Sunday, October 18 – Closing Ceremony at the Junior Seau Oceanside Pier Amphitheatre
For live action, photos, videos, news and event info, visit: www.ISAworlds.com
About International Surfing Association
The International Surfing Association (ISA) is recognized by the International Olympic Committee (IOC) as the World Governing Authority for Surfing, StandUp Paddle (SUP) Surfing and Racing and all other wave riding activities. The ISA has been crowning World Champions in surfing since 1964, with the ultimate mission to develop surfing globally. To learn more, visit www.isasurf.org.
About VISSLA
VISSLA is a clothing brand that represents creative freedom, a forward-thinking philosophy, and a generation of creators and innovators. VISSLA embraces the modern do-it-yourself attitude within surf culture, performance surfing, and craftsmanship. This is a surf-everything and ride-anything mentality.