France's Martin Mouradian Notches First Perfect Wave in the Opening Round of Dropknee at la Punta Uno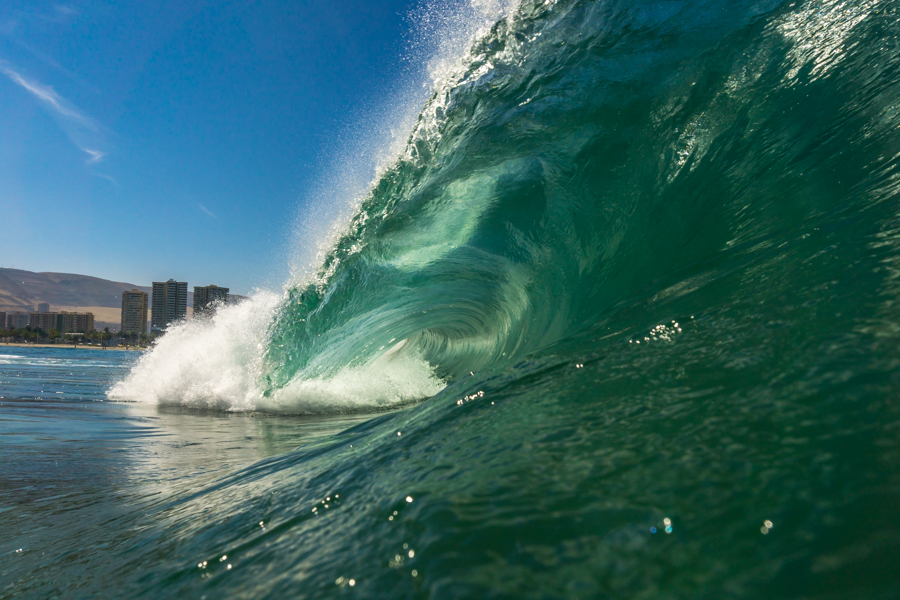 Solid swell and high scores defined Day 2 of competition at the 2015 Iquique Para Todos ISA World Bodyboard Championship as perfect conditions greeted the international group of athletes at la Punta Uno.
France's Martin Mouradian grabbed the best wave of the day, notching the first perfect score of competition in the Opening Round of Dropknee. Mouradain pulled into a gaping right-hander and after travelling for a few seconds shot out causing an eruption of cheers from the crowd on the beach. (Click Here to watch the perfect wave)
The morning started off with six heats of Open Men's Main Event Round 2. Iquique local Matias Diaz set the tone for the day, scoring the first of a handful of 9-point rides in Thursday's competition.
"Compared to the conditions yesterday, today was amazing with epic conditions at la Punta Uno. I am a local here so I can really say that is true", exclaimed Diaz. "In my heat I was calm and taking my time to choose waves. I looked for the more northern angled waves and I got a heat total of 16.90."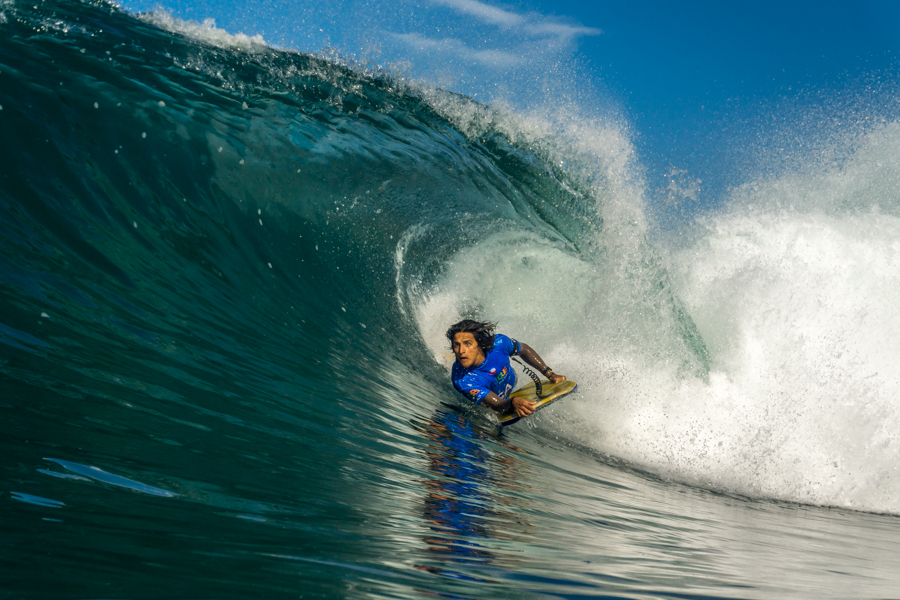 The Open Women followed with their first action of the competition, where Chile's Paloma Freyggang complimented the strong performance of her male teammates by notching the highest female two-wave total of the day. Freyggang scored a total of 15.10, advancing through her heat along with Venezuela's Yuleiner Gonzalez (13.20).
Luz Marie Grande, the sole representative of Puerto Rico, failed to advance through the Main Event, however she will get a second chance when the Open Women's Repechage Rounds run on Friday.
"Representing Puerto Rico is what motivates me to keep going down a path that can be difficult at times in this sport," said Grande. "I wanted to secure my spot in the next round but unfortunately I couldn't. It's great that we have a second opportunity so I am going to go back out there with more strength and more focused than ever."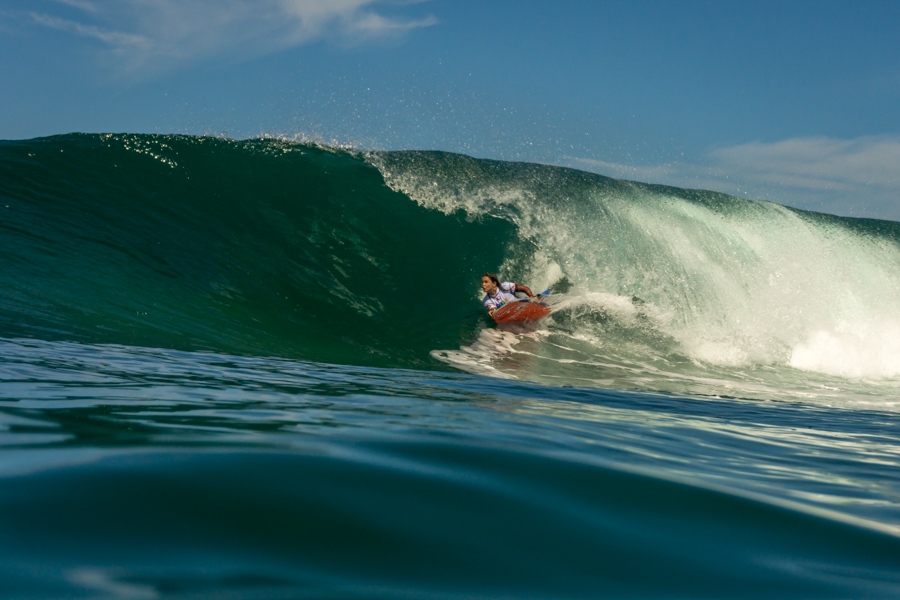 The Dropknee Division took to the water after the women, which was highlighted by France's Martin Mouradian's perfect 10. Venezuela's Luis Rodriguez (12.17) and Peru's Cesar Bauer (13.73) also put on strong performances, taking first place in their respective heats and advancing onto Round 2.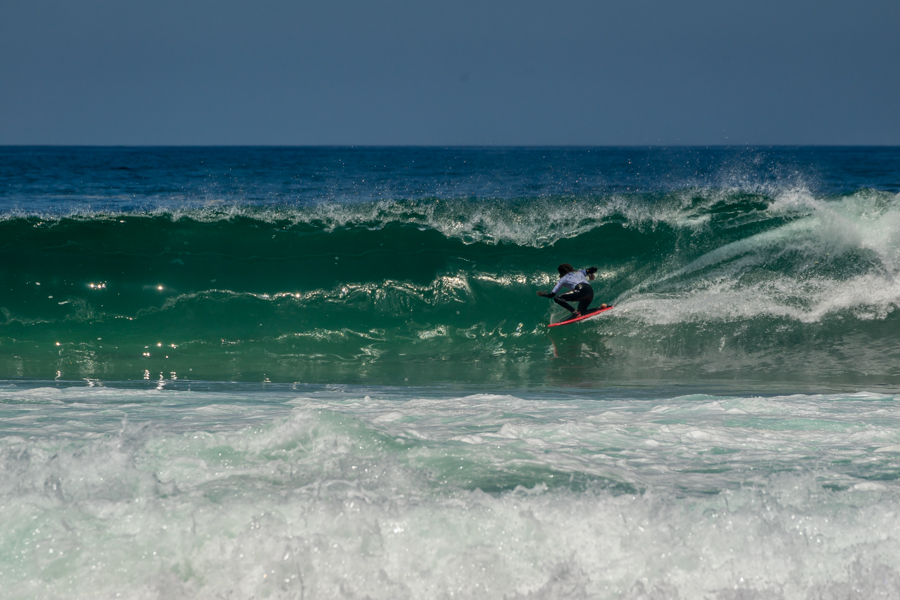 The Open Men Repechage and Main Event Round 3 finished off the day with a bang, displaying some of the highest level of bodyboarding of the competition. The Repechage Round eliminated nine competitors and six advanced to the Main Event Semifinals, including two Chileans, Matias Diaz and Alan Muñoz, two-time ISA Gold Medalist, Eder Luciano (BRA) and two competitors from Team France, Amaury Lavernhe and Pierre Louis Costes, leaving Team Chile and France in strong positions to go for the overall Team Gold Medal.
ISA President Fernando Aguerre commented on the action at la Punta Uno.
"Today the athletes put on quite a show. We were all reminded why this event was held in Iquique today; the waves were amazing, the sun was shining and the international bodyboard community was out in full force to support the competitors. I am looking forward to the rest of the contest as the surf will hold strong."
Watch previous days' webcast on demand: http://isaworlds.com/bodyboarding/en/live/
For a full list of today's results, visit:  http://isaworlds.com/bodyboarding/en/results/
The third day of competition will get underway at 8am on Friday morning at la Punta 1 in Iquique, Chile with the following heats:
8 am 2 Heats Main Event Open Men Round 4
8 am 3 Heats Repechage Open Men Round 3
9 am 2 Heats Main Event Drop Knee Round 2
10:20 am 1 Heat Repechage Drop Knee Round 1
10:40 am 2 Heats Main Event Open Women Round 2
11:20 am 3 Heats Repechage Open Men Round 4
12:20 pm 2 Heats Main Event Under 18 Boys Round 2
1:00 pm 1 Heat Main Event Drop Knee Round 3
1:20 pm 1 Heat Main Event Open Women Round 3
1:40 pm 1 Heat Main Event Open Men Round 5
2:00 pm 2 Heats Repechage Open Men Round 5
The remaining contest schedule will be as follows:
Friday, December 11 – Sunday, December 13 from 8am-3pm – Competition at La Punta 1
Sunday, December 13 – Final day of competition, Awards Presentation and Closing Ceremony
All times in Chile Standard Time.
For live action, photos, videos, news and event info, visit: www.ISAworlds.com