France Emerges Victorious in the ISA Aloha Cup, World Champions to be Crowned on Sunday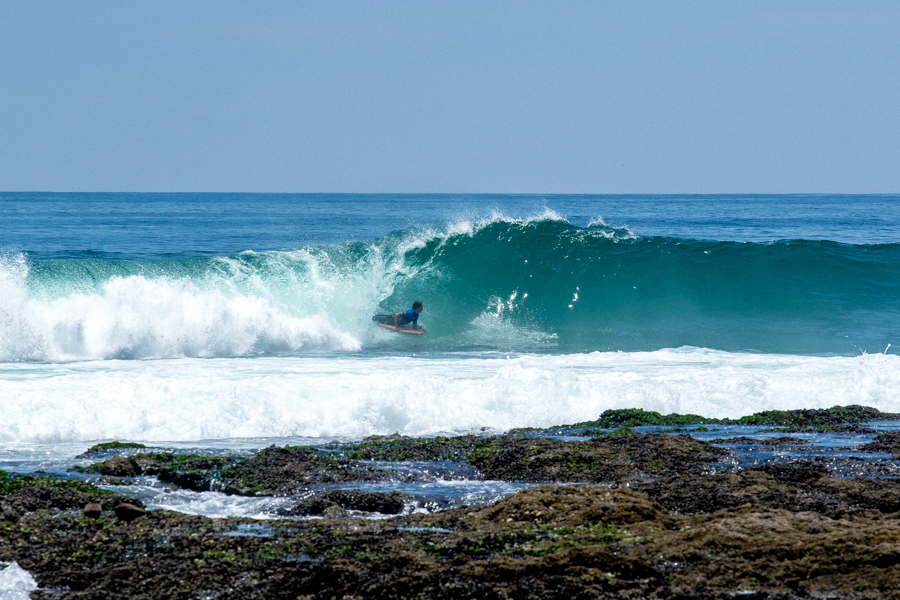 Team Chile jumped into the lead of the team point ranking on the fourth day of competition at the 2015 Iquique Para Todos ISA World Bodyboard Championship, determined to defend their 2014 title. Chile's potential point total of 6,310, put them out in front of second place Brazil, with 6,273 potential points, and third place France, with 5,913.
In the final heat of the day, Team France claimed the first Gold Medal of the competition in a tightly contested ISA Aloha Cup Final. The stage has been set for an epic day of Finals, as individual and team ISA World Champions will be crowned on Sunday.
Saturday morning got off to an electric start when the Under 18 Boys took to the water in the first Main Event heats of the Day. The defending Gold Medalist, Iquique's own Yoshua Toledo, continued to apply his local knowledge of la Punta Uno and lead the charge for Team Chile. Toledo combined two high scores of 7.33 and 8.67 to advance to the Grand Final along with Portugal's Stephanos Kokorelis. Toledo is one of three Chileans who have earned spots in their respective Grand Finals, with three other teammates battling through the Repechage Round.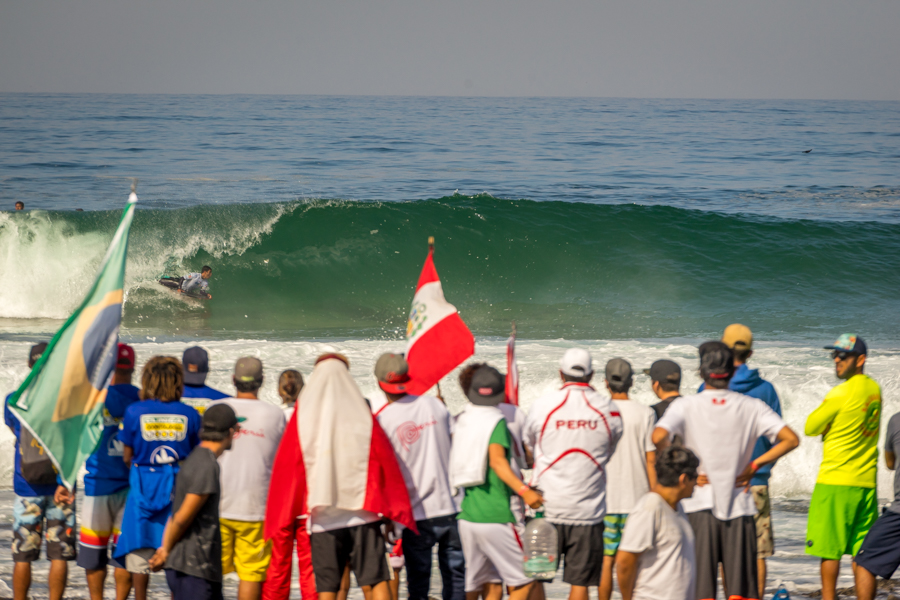 The competition proceeded with intense heats in the Open Men and Open Women Repechage Rounds. Portugal's Joanna Schenker earned the first female perfect score in the competition, sticking a go-for-broke aerial maneuver in the dying moments of the heat that propelled her into the lead. Schenker's last minute performance ended the run of the defending Women's U-18 Gold Medallist, Peru's Carolina Botteri, in her first year competing in the Open Women's Division.
"I was very nervous before the heat because my last heat didn't go so well," said Schenker. "In the last minute that wave came to me and I had to do my best. I am very happy with how it turned out."
The following Open Men Repechage Semifinal matched the drama that had transpired in the previous women's heat. Portugal's Daniel Fonseca jumped out to an early lead, pulling into one of the heaviest barrels of the day. However, Fonseca made a mistake on his way back out to the lineup and interfered on Brazil's Lucas Nogueira. Fonseca's interference left the two Brazillian competitors, Nogueira and Eder Luciano, in the top spots to move onto the Repechage Final.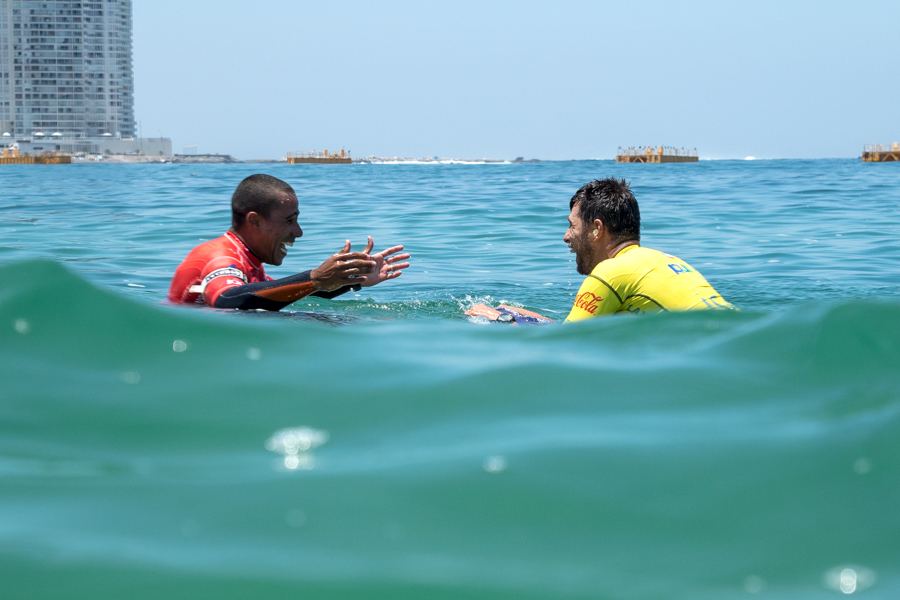 The day of competition concluded with the ISA Aloha Cup Final, a tag-team style relay featuring two open men, one junior boy, one woman and one Dropknee competitor. The heat included France, Japan, Chile and Portugal. Chile and France pulled away from the pack early, trading off between first and second place. Despite a strong performance from Chile's anchor, Gabriel Brantes, Chile was not able to overcome France's strong effort led by team captain, Amaury Lavernhe. Lavernhe scored the highest wave of the hour-long heat, obtaining 9.83-point tube ride that he followed with a combination of rolls and a spin.
"We just won our second ISA Aloha Cup title in a row," Lavernhe excitedly exclaimed. "I am really happy. You could see the great teamwork and team spirit. Bodyboarding is mostly an individual sport, but today it was all about teamwork, which makes me really proud."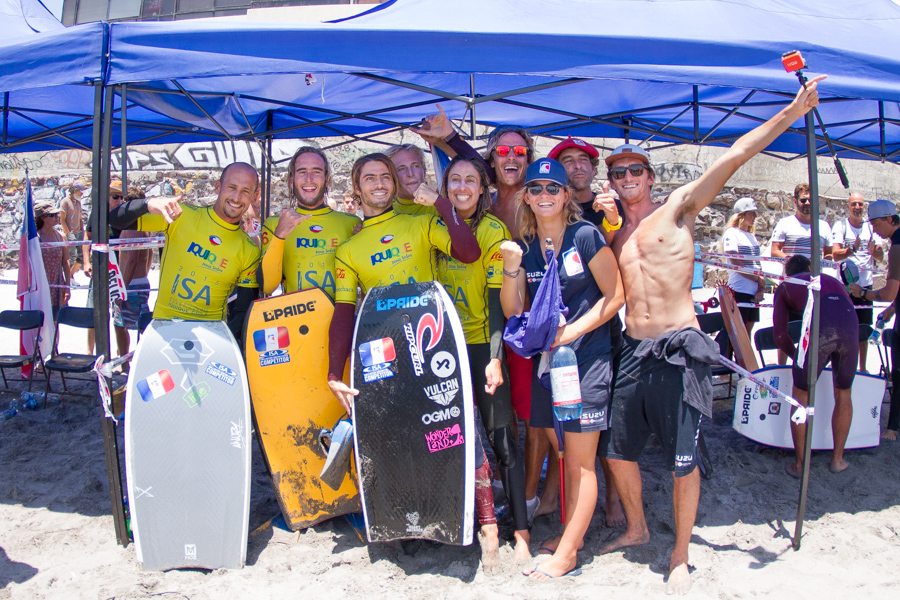 ISA President, Fernando Aguerre, spoke about the action packed day of competition in Iquique, Chile.
"The day we have all been waiting for has arrived. Tomorrow everyone will have their eyes locked on these athletes looking to discover who are the best bodyboarders in the world. I will be looking to see who can put together the best team performance and wear the Team Gold Medals around their necks."
The final day of competition is all set for Sunday, as the Repechage Finals will run followed by the Grand Finals.
Watch previous days' webcast on demand: http://isaworlds.com/bodyboarding/en/live/
For a full list of today's results, visit: http://isaworlds.com/bodyboarding/en/results/
Schedule for Sunday:
8:00 am Repechage Final Under-18 Girls
8:20 am Repechage Final Drop Knee
8:40 am Repechage Final Under-18 Boys
9:00 am Repechage Final Women
9:20 am Repechage Final Open Men
9:40 am Grand Final Under-18 Girls
10:05 am Grand Final Dropknee
10:30 am Grand Final Under-18 Boys
11:00 am Grand Final Open Women
11:25 am Grand Final Open Men
The Closing Ceremony and awarding of all of the medals will take place 30 minutes after the final heat.
All times in Chile Standard Time.
For live action, photos, videos, news and event info, visit: www.ISAworlds.com