Athletes from 14 Nations Gather to Celebrate the Inauguration of Competition in Iquique's Historic Plaza Arturo Prat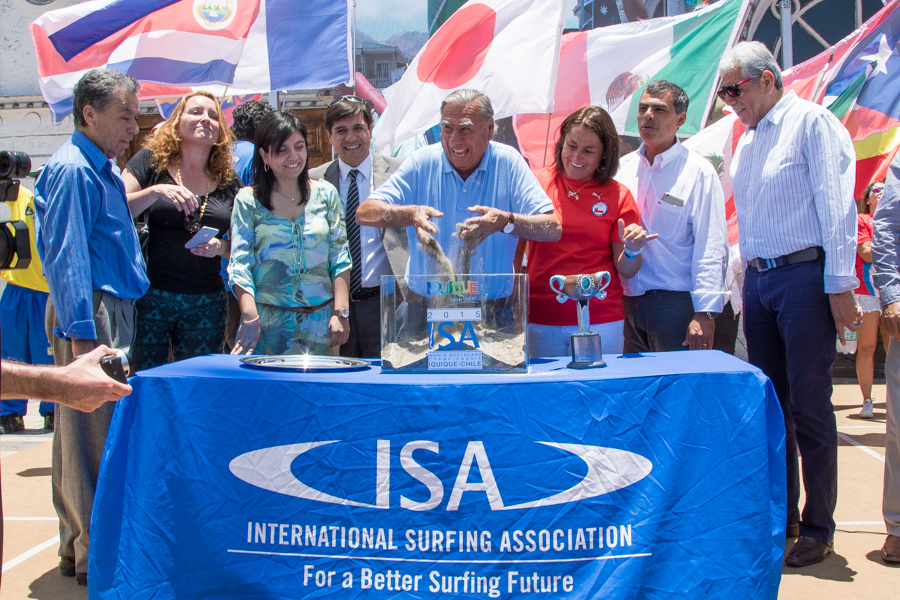 The 2015 Iquique Para Todos ISA World Bodyboard Championship was officially declared open in Iquique, Chile, marking the start of a week of intense competition to come.
In attendance were 69 athletes from 14 National Teams that travelled from around the world to compete for Gold Medals in the name of their nations. Dignitaries present at the ceremony included Jorge Soria, the Mayor of Iquique, Paula Muñoz, President of the Chilean Surfing Federation and the Iquique City Council, who welcomed the National Delegations to the opening of the competition.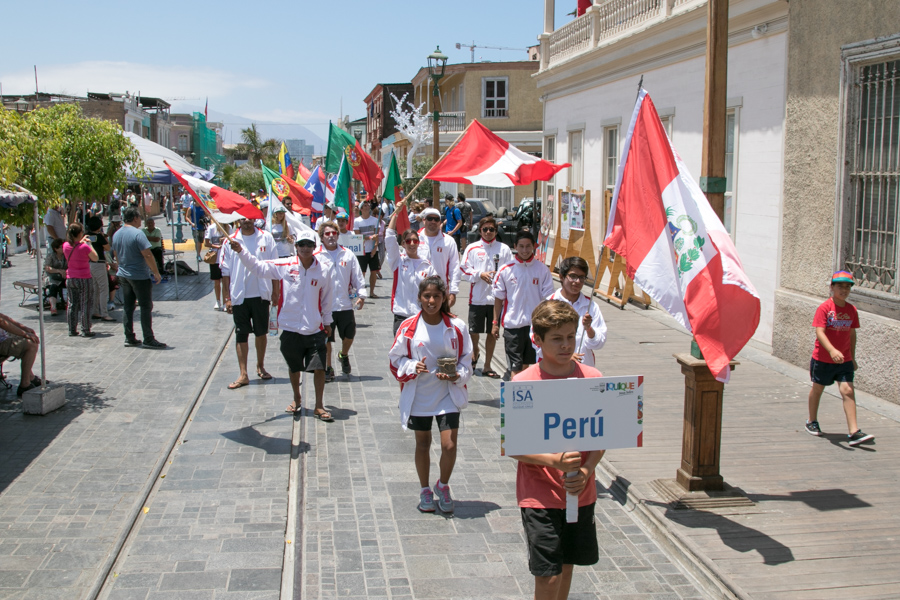 The ceremony began with the Parade of Nations, as each National Team marched down the colonial, picturesque streets of Iquique waving their national flags and performing national chants in unison. The parade continued to Plaza Arturo Prat in downtown Iquique where the Chilean Anthem opened the festivities.
As all of the nations were seated in the plaza, the procession proceeded with the Sands of the World Ceremony. Two members from each team took to the main stage pouring sand from their local beach into a glass container while waving their national flag. This ceremony symbolizes the peaceful gathering nations of the world through bodyboarding.
ISA President, Fernando Aguerre was not able to attend the Opening Ceremony, however he sent a video message to the athletes.
"Welcome to the 2015 Iquique Para Todos ISA World Bodyboard Championship. We are very happy to have you all in Iquique for this incredible event to compete in the amazing waves of this city. We wish you all the best of luck and that all that you leave Chile as ambassadors of Iquique."
Paul Muñoz, the President of the Chilean Surfing Federation followed Aguerre and greeted the crowd on behalf of the Chilean Surfing Federation saying, "I want to wish the Federations that are present today a warm welcome. I want them to feel at home in Iquique."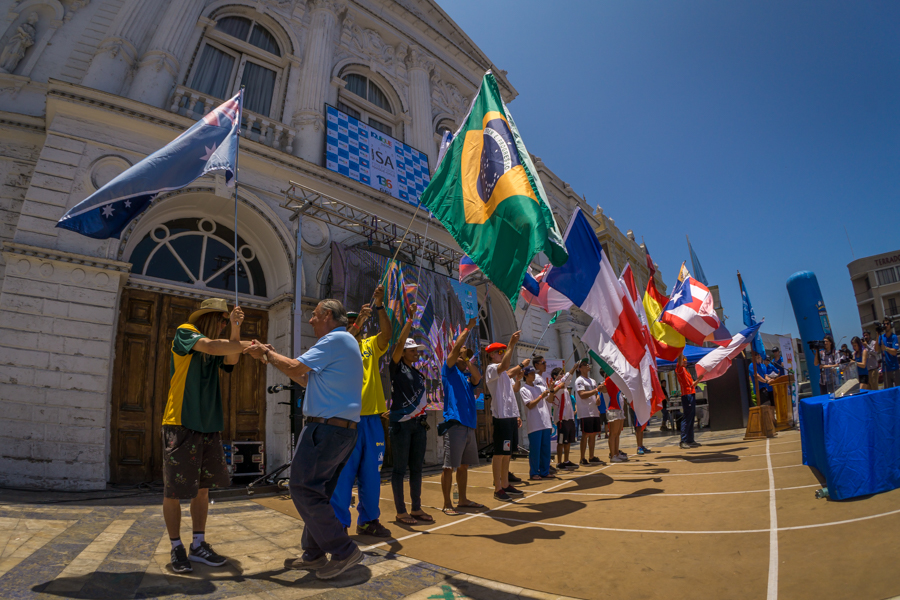 The Mayor of Iquique, Jorge Soria, concluded the dignitary speeches speaking about the power of sport.
"It's a luxury to host two ISA World Championships. Last year you all came to Iquique and you have returned this year to be here again with us. It fills us with joy that our competitors made great friendships with you all because after all, being part of a sport family creates unity."
Rounding out the Opening Ceremony, a local dance group performed a tradition dance typical of the Tarapacá Region, giving the international competitors a look into the culture and people of Iquique.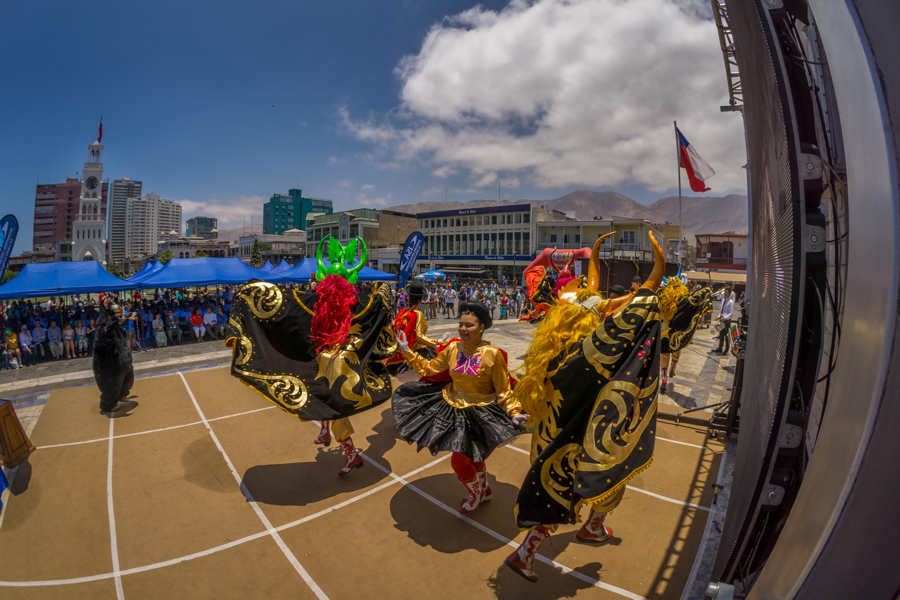 At 8am on Tuesday, the competition will get underway at la Punta 1 featuring heats of the Open Men, Open Women, Women U-18 Juniors and ISA Aloha Cup Semifinals.
The schedule for the week of competition will be as follows:
Tuesday, December 8- Sunday, December 13 from 8am-3pm – Competition at La Punta 1
Sunday, December 13 – Final day of competition, Awards Presentation and Closing Ceremony
For live action, photos, videos, news and event info, visit: www.ISAworlds.com