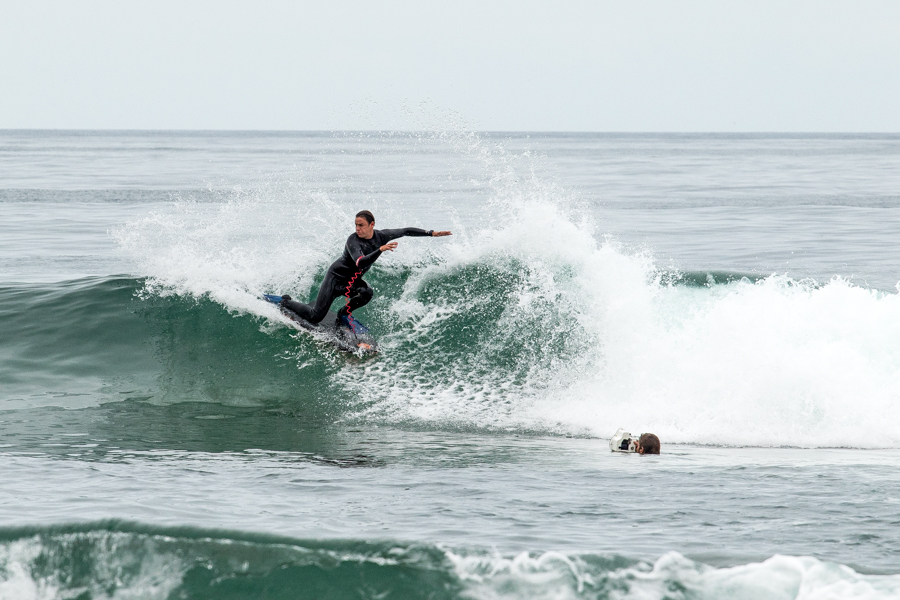 Due to poor conditions at la Punta 1, a lay day was called on Tuesday at the 2015 Iquique Para Todos ISA World Bodyboard Championship. With the anticipation of a large swell to fill in throughout the rest of the week, the decision was made to wait for ideal conditions for the athletes to be able to fully display their world-class talent.
On Monday the competition was official declared open by the Mayor of Iquique, Jorge Soria, at the Opening Ceremony in Iquique's historic Plaza Arturo Prat. 69 athletes celebrated the union of 14 nations around the world through the sport of Bodyboarding.
Athletes gathered with their National Delegations at la Punta 1 early Tuesday morning to assess the waves, awaiting the call on the competition.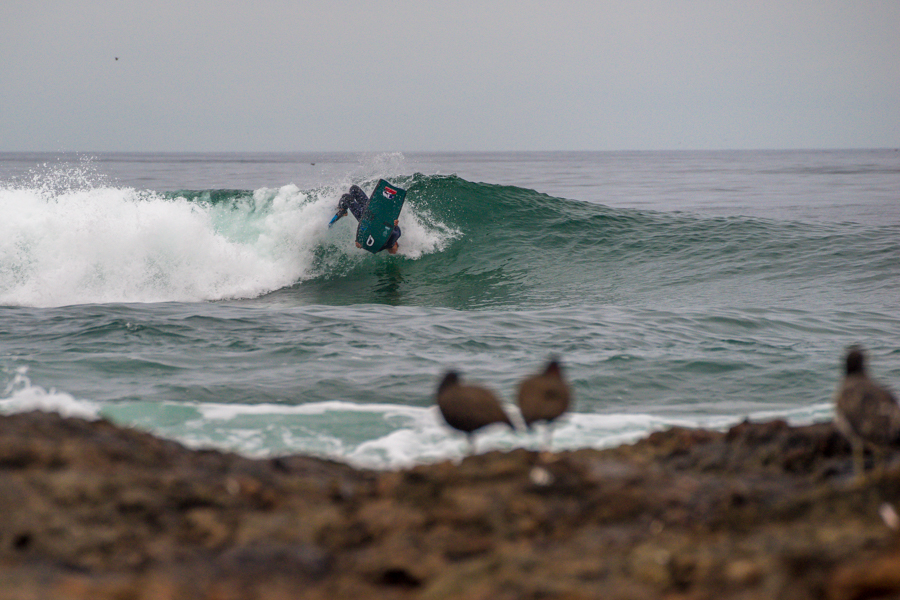 Anxiously waiting for the competition to start, Peru's Angela Lopez commented on the current conditions and expressed her excitement to represent her country in an ISA World Championship.
"The waves are a bit small right now, however I am able to ride them faster than everyone else because I have a smaller body type.
"I've been training for a year and a half to be able to be part of Peru's National team. I want to thank my coaches, my family, who has always supported me, and all of Peru who has their eyes on us. We are going to give it our all and surely Peru will walk away with the Gold Medal."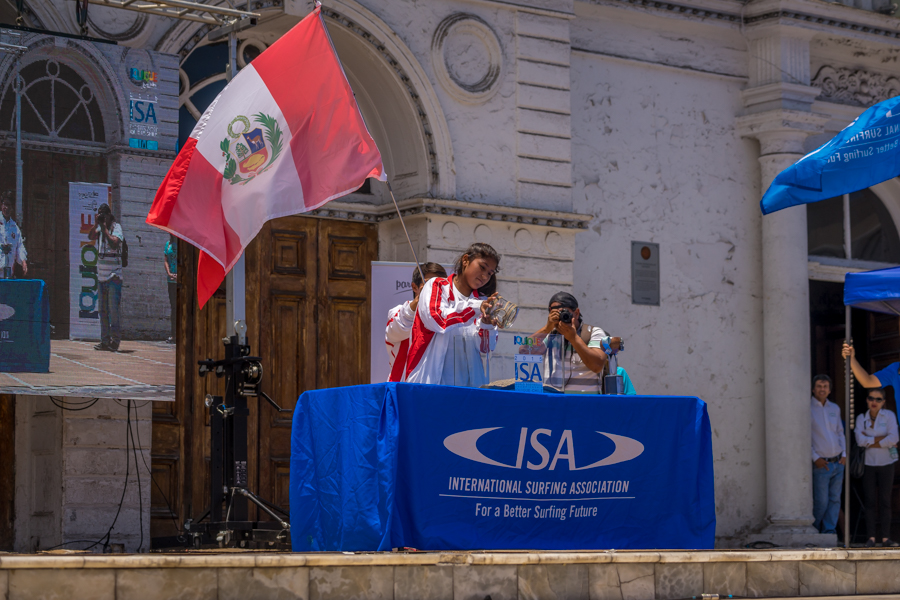 Silvano Lourenço from Team Portugal followed with his thoughts on the competition to come.
"The waves are not that good at the moment but the swell is going to get bigger. It will be good for everyone to have good waves throughout the week. There is no need to rush the competition.
"Our goal as a team is to do the best we can. Individually I would like to win, like everyone else, but first comes the team, then yourself. It is great to represent my country in a world championship because it's where I was born and raised. It means a lot being selected the best in your entire country to come here."
ISA President, Fernando Aguerre, spoke about the decision to call a lay day on Tuesday.
"We want these athletes to compete to the best of their abilities. World-class athletes deserve world-class waves and that's what we are going to give them. A swell is on the way so we are going to wait for la Punta 1 to produce the waves that we know it is capable of delivering. I can't wait to see all 14 nations get out in the water."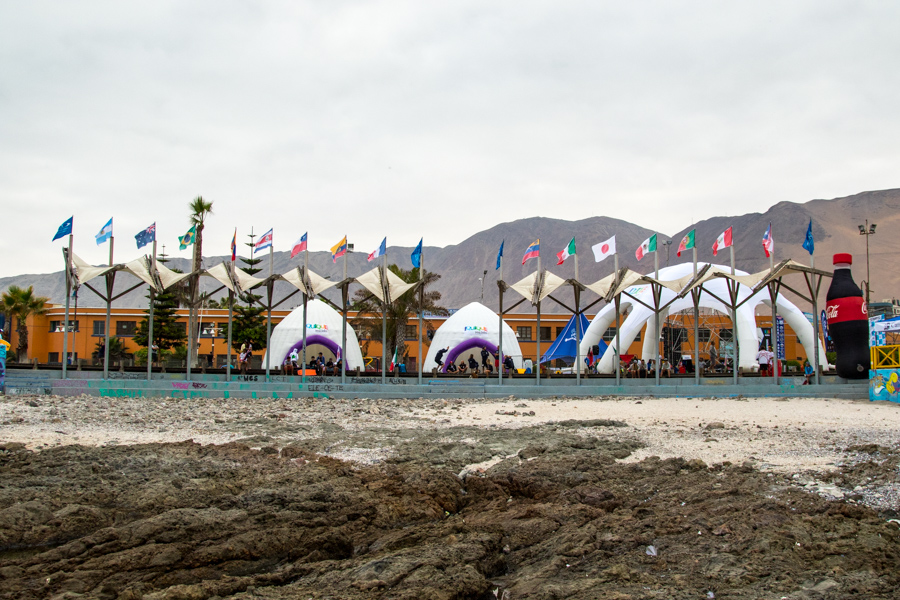 The first day of competition will get underway at 8am on Wednesday morning at la Punta 1 in Iquique, Chile with the following heats:
8am – 2 heats Main Event U-18 Girls Round 1
8:40am – 3 heats Main Event U-18 Boys Round 1
9:40am – 9 heats Main Event Open Men Round 1
12:40pm – 1 heat Repechage U-18 Girls Round 1
1:15pm – 2 heats ISA Aloha Cup Semifinal
The remaining contest schedule will be as follows:
Wednesday, December 9 – Sunday, December 13 from 8am-3pm – Competition at La Punta 1
Sunday, December 13 – Final day of competition, Awards Presentation and Closing Ceremony
All times in Chile Standard Time.
For live action, photos, videos, news and event info, visit: www.ISAworlds.com