Athletes from More Than a Dozen Countries to Compete for Gold Medals December 6-13
The 2015 Iquique Para Todos ISA World Bodyboard Championship is just two weeks away, as National Teams from every continent are set to converge in the ocean of Chile's wave-rich north coast.
From December 6 to 13, athletes from more than a dozen countries will compete for the Gold Medals and showcase their world-class skill sets at the hollow reef break of la Punta 1 in Iquique, Chile.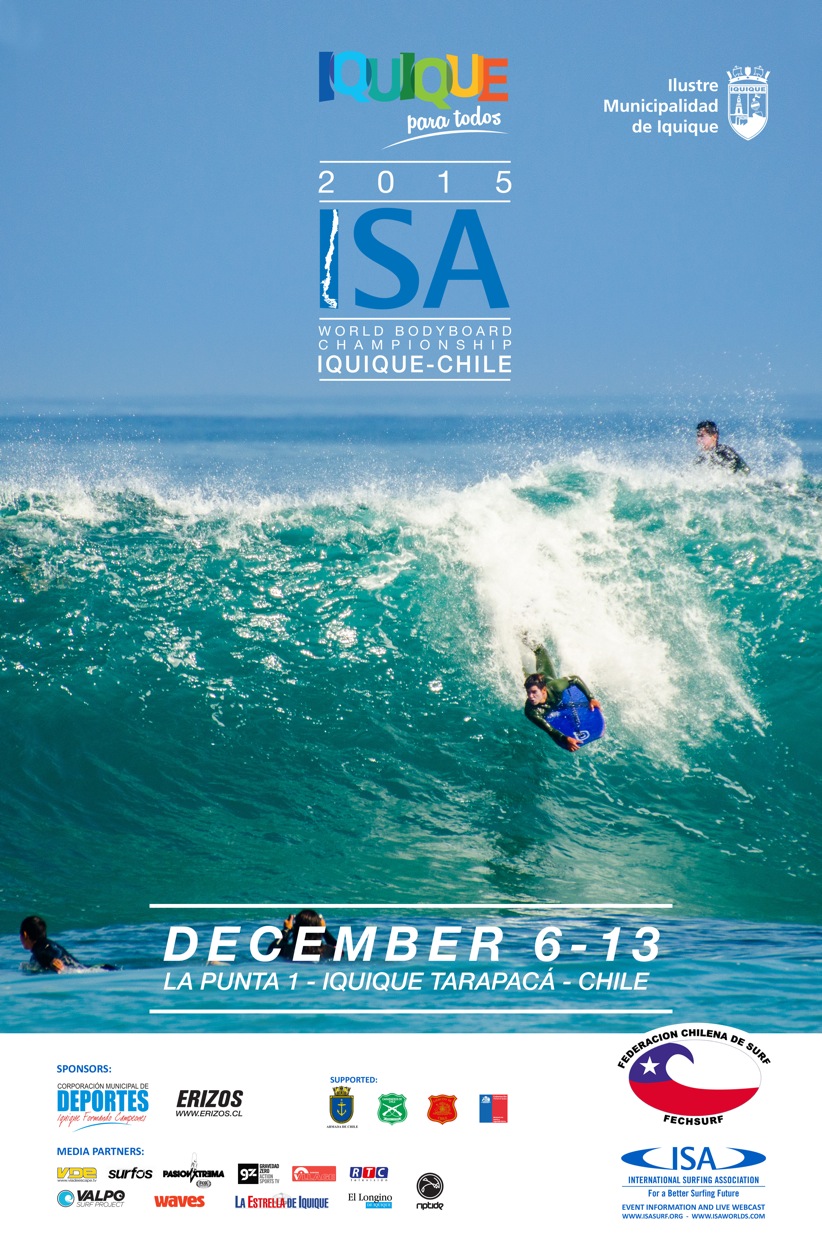 Iquique will host the 2015 ISA World Bodyboard Championship for the second consecutive year, after the 2014 edition marked the first time an ISA World Championship took place in the country. The Chileans took advantage of the first chance to defend their home break and put on a historic performance, winning the ISA World Team Champion Trophy.
The world-class waves of la Punta 1 are attracting the world's best bodyboarders to the ISA World Championship, including many past ISA Gold Medalists. France's Amaury Lavernhe (Dropknee, 2014), Japan's Shiori Okazawa (Girls U-18, 2012), Brazil's Neymara Carvaljo (Open Women, 2013), Peru's Carolina Botteri (Girls U-18, 2014), Brazil's Eder Luciano (Open Men, 2012, 2013) and France's Pierre Louis Costes (Open Men, 2012) are among the ISA Gold Medalists who have confirmed their attendance and will look to return to the top of the podium this year in Chile.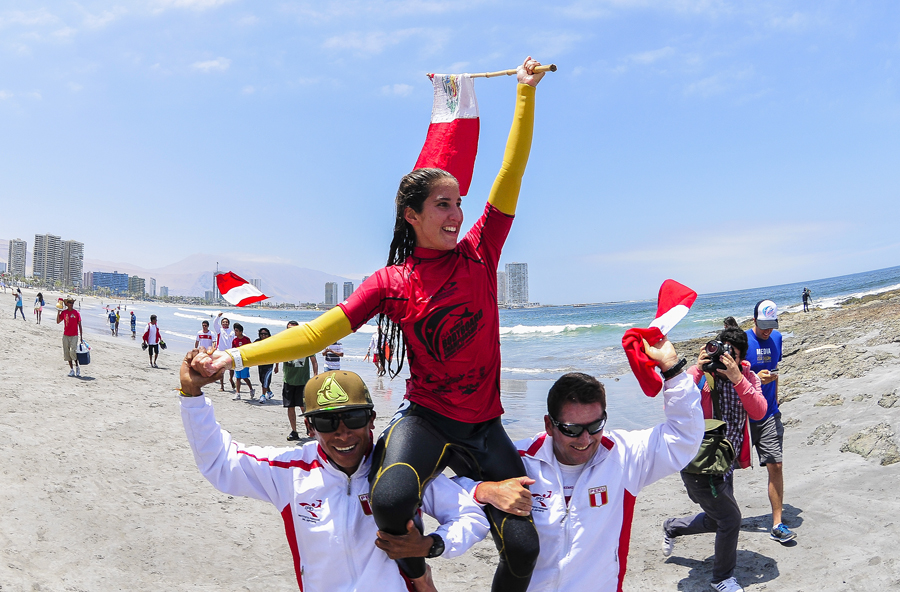 ISA President, Fernando Aguerre, spoke about the energy building towards the competition.
"The 2015 ISA World Bodyboard Championship is shaping up to be another historic year of competition. With the return of ISA Gold Medalists and new athletes looking to prove themselves on a global stage, I expect to see high performance bodyboarding taken to new heights.
"Chile provides amazing waves, great weather and the warmth of their people, making it the perfect destination to return to for this year's edition and hopefully many more ISA World Championships in the future."
The 2015 ISA World Bodyboard Championship will start with the traditional Opening Ceremony, including the Parade of the Nations and the Sands of the World Ceremony on December 6. The competition will begin December 7, with the Finals and Closing Ceremony on December 13, when the Team and Individual World Champions will be crowned.
The action will be webcasted live on www.isaworlds.com from December 6-13.
The schedule for the 2015 ISA World Bodyboard Championship will be as follows:
Sunday, December 6 – Opening Ceremony featuring the Parade of Nations and Sands of the World
Monday, December 7- Sunday December 13 – Competition taking place at Punta 1
Sunday, December 13 – Closing Ceremony and Awards Ceremony