France's Pauline Ado repeats impressive performance, earns highest heat total for second consecutive day
ATTENTION MEDIA: For daily photos, video highlights and video news releases, visit http://isaworlds.com/wsg/2016/en/media/
On third day of competition at the 2016 INS ISA World Surfing Games the first Repechage Rounds ran, resulting in fierce competition and the first athletes eliminated from the event.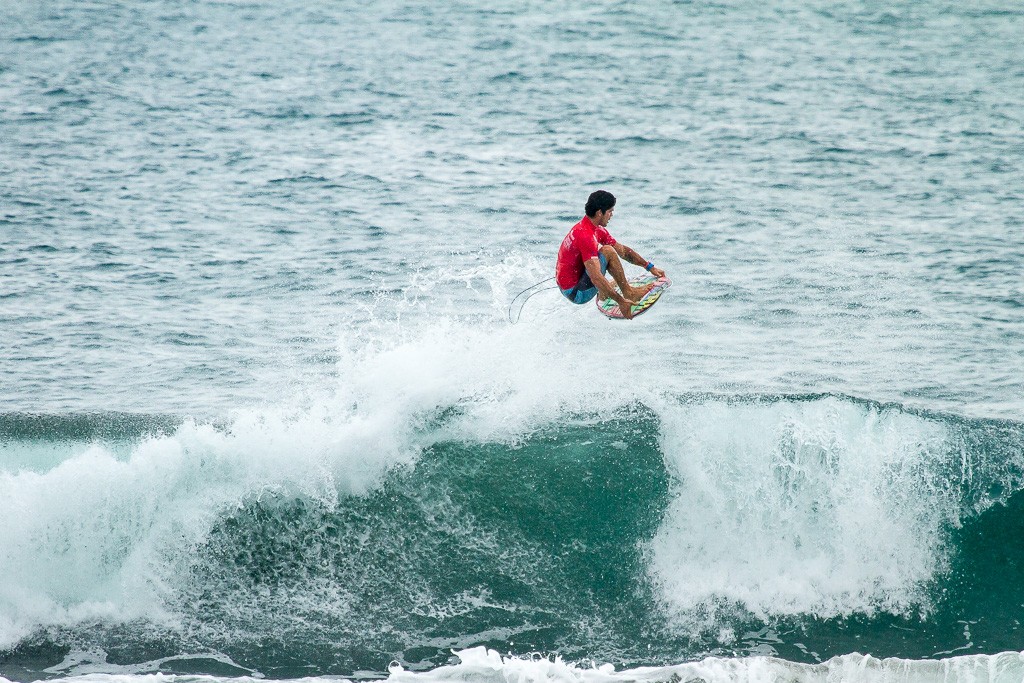 The Men's and Women's Repechage Round 1 took place in overcast conditions with continued 2-3 foot swell at Playa Jacó, Costa Rica. 34 competitors that were not able to place in the top two spots of their heats were knocked out of the competition.
France's Pauline Ado repeated her impressive performance from the second day of competition and earned the highest heat total, for any man or woman, for the second consecutive day.
Ado charged through her Main Event Round 2 heat early in the morning, connecting powerful maneuvers to obtain a heat score of 17.93 highlighted by a nearly perfect 9.5-point ride. Ado advanced into Round 3 of the Main Event along with Ecuador's Dominic Barona, who surfed a solid heat to earn a total of 15.57. Costa Rica's Leilani McGonagle (10.60) and Panama's Johanny Alfonso (5.57) were relegated to the Repechage Rounds, where they will face a longer route to get to the Grand Final.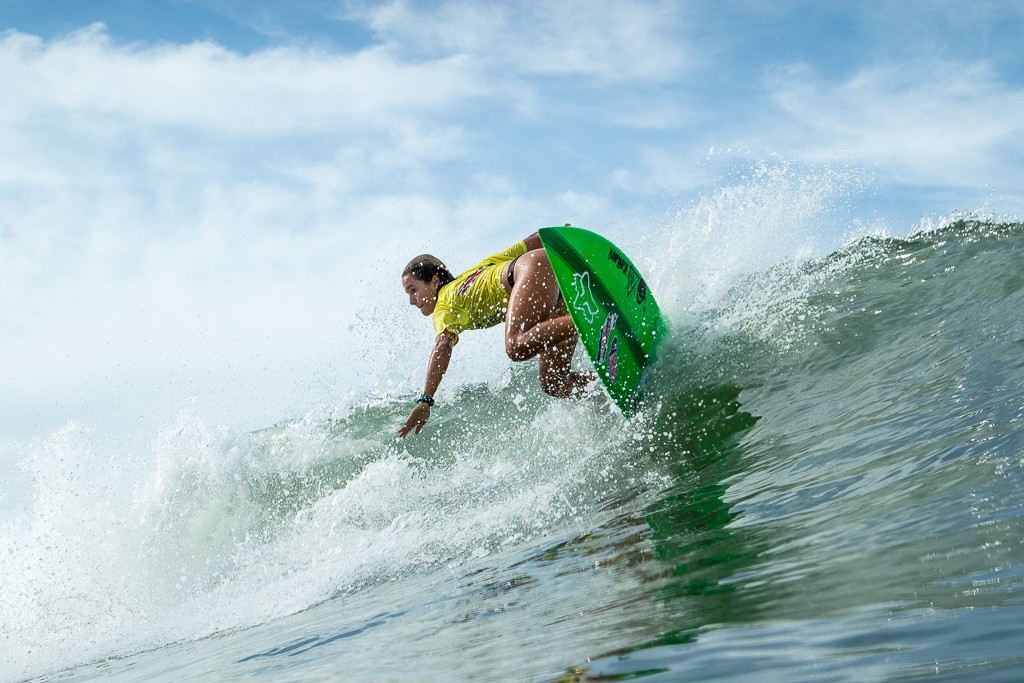 The third day of competition got off to a blistering start with 6 heats of Main Event Open Women.
Peru's Melanie Giunta went toe to toe with the local Costa Rican Emily Gussoni in the second heat of the morning. Both surfers earned identical heat totals of 11.33, advancing into Round 3, however Gussoni's higher single wave score of 6.10 pushed her into first place and Giunta to second.
Giunta shared her thoughts after moving one step closer to the Finals:
"My whole team is like my family and we are all supporting each other. It motivates me to hear them scream for me on the beach when I get a wave. The waves are really fun right now, but they are going to get bigger over the next few days!"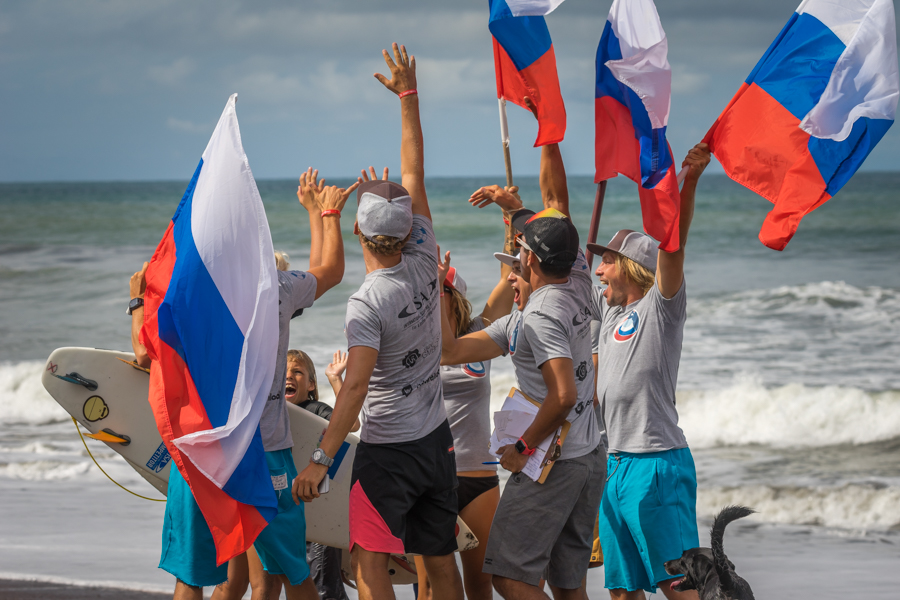 Following the 6 heats of Open Women Main Event, the Men and Women Repechage Rounds transpired.
The second Repechage heat paired up two sets of teammates. Colombia's Anderson Tascón (15.07) and New Zealand's Matt-Lewis Hewitt (10.90) advanced, resulting in the elimination of their fellow countrymen Neo Escaler Gallego (COL) and Taylor Hutchinson (NZL).
Matt-Lewis Hewitt expressed his optimism despite the tough path ahead of him in the Repechage Rounds:
"The conditions were quite tricky in that Repechage heat but I am stoked to have made it. Being in the Repechage is definitely taking the long route, but if you can get in a flow then you can keep going on and making heats."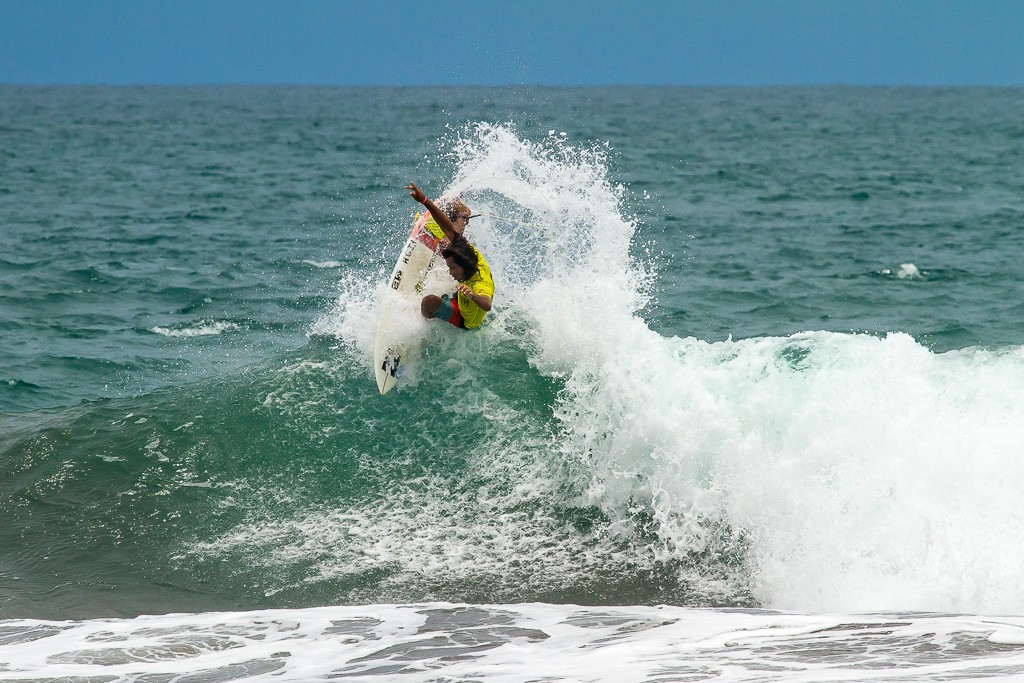 ISA President, Fernando Aguerre, who is currently in Rio attending the Olympics due to the International Olympic Committee's recent vote to include Surfing on the Sports Program of the Tokyo 2020 Games, commented on the action while watching the webcast.
"The Repechage Rounds are never easy, the competition tends to be fierce and heated. While the Repechage Rounds are difficult, they are not impossible. We have seen many of our Gold Medalists get off to slow starts only to find their groove in the Repechage Round and go on to be World Champions. The next few days of competition will be crucial as the field of competitors continues to narrow."
Surfline, the official forecaster, is predicting that a new Southwest swell will start to build on Wednesday, August 9, and fully materialize on Thursday, August 10. This Southwest swell will hold solid, providing 3-4 foot waves for the remainder of the contest period.
The full Surfline Forecast can be found here: http://isaworlds.com/wsg/2016/en/forecast/
View the full results from Day 3 of competition here: http://isaworlds.com/wsg/2016/en/results/
The schedule for Day 4 of competition is the following:
7:30 am – 9:30am: 6 heats Main Event Open Men Round 3
9:30am – 11:30am: 6 heats Repechage Open Women Round 2
11:30am – 3:30pm: 12 heats Repechage Open Men Round 2
*Times in local Costa Rica time.
Tune in to watch the live action on www.isaworlds.com.