Playa Jacó presents varying conditions, 24 heats of Men and Women Main Event unfold
ATTENTION MEDIA: For daily photos, video highlights and video news releases, visit http://isaworlds.com/wsg/2016/en/media/
On the second day of competition at the 2016 INS ISA World Surfing Games the women competed for the first time in the event, providing a powerful punch to the high level of competition.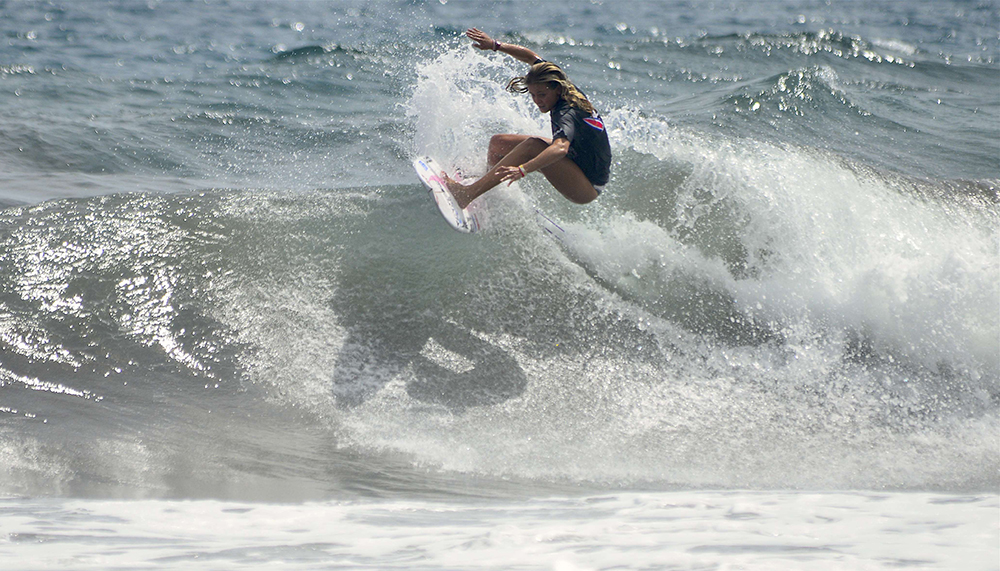 Playa Jacó showed the international field of surfers the wide spectrum of conditions that it can feature. 12 heats of Open Men Round 2 and 12 heats of Open Women Round 1 of the Main Event transpired through Jacó's extreme tide swings and moody weather, with conditions varying from glassy and sunshine to gusty rain squalls.
France's Pauline Ado was the standout performer of the day with a decisive victory in her Round 1 heat. Ado's heat total of 17.77 and single wave score of 9.27 were the highest of the day for any man or woman, allowing her to comfortably cruise into Round 2 along with Peru's Analí Gomez (14.20). Chile's Lorena Fica (11.50) and Switzerland's June Erostarbe (5.93) missed the cut, but will get a second chance when the Repechage Rounds get underway.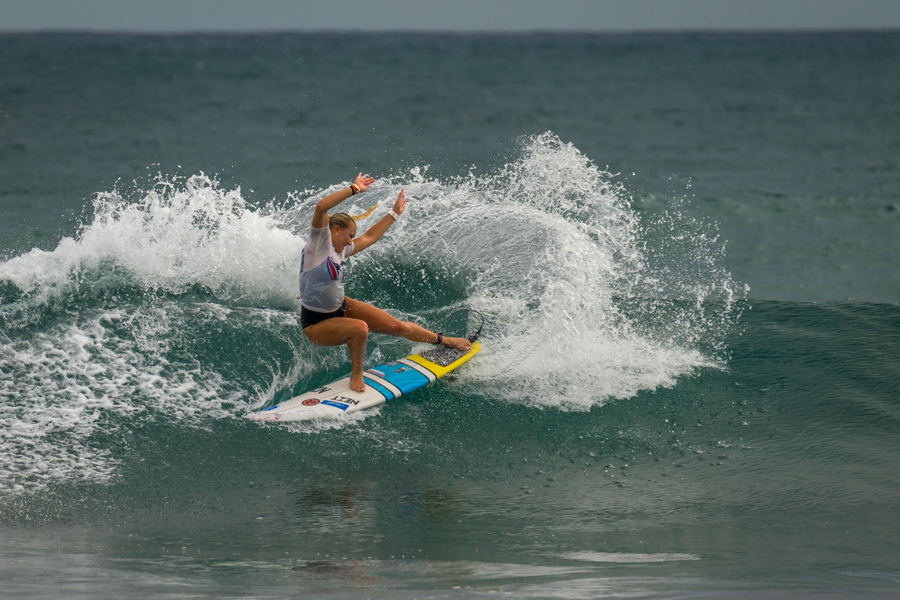 The local star, Carlos Muñoz, continued his strong run of Surfing and obtained the highest wave score (9.17) and heat total (16.50) in the Open Men Division, finishing ahead of Peru's Alonso Correa (10.54), Argentina's Felipe Suarez (10.00) and Panama´s Oli Gonzalez (7.10).
Leandro Usuna, the Men's 2014 ISA World Surfing Games Gold Medalist, passed through his Round 2 heat in second place with a score of 11.53, ahead of the 11.20 heat total that landed Costa Rica's Anthony Fillingim in third place.
Usuna spoke about his performance:
"The conditions are a little smaller today but it's still fun and everyone is killing it. All of the countries are excited and I am really happy to make it through right at the buzzer. It was a close heat. Anthony is a great surfer, but I am just really stoked to go on to the next round and represent my country."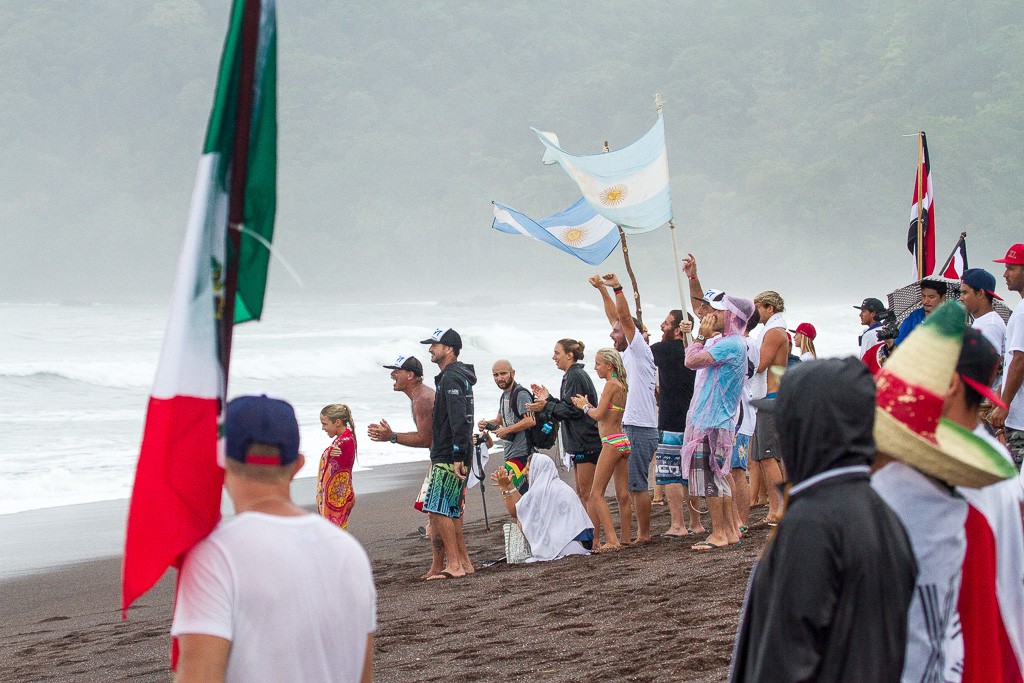 Swiss surfer Alena Ehrenbold was unable to advance through her Round 1 heat, but shared her thoughts on representing her non-traditional surfing country of Switzerland.
"It's amazing to represent Switzerland. It's really hard to be a Swiss surfer because you can't surf every day, we can only surf rivers in the summer if we are lucky or travel long distances to get to the ocean.
"The spirit of this ISA World Championship is amazing. I've met so many people and made new friends from all over the world."
ISA President, Fernando Aguerre, chimed in on the action after watching the webcast from Rio de Janeiro, where he is attending the Olympics after the International Olympic Committee voted on August 3 to include Surfing in the Tokyo 2020 Games.
"The women put on a show today at Playa Jacó. Even with the difficult conditions, they shined and set the stage for the action packed week of competition ahead of us. Expect the action to intensify as swell is on the way!"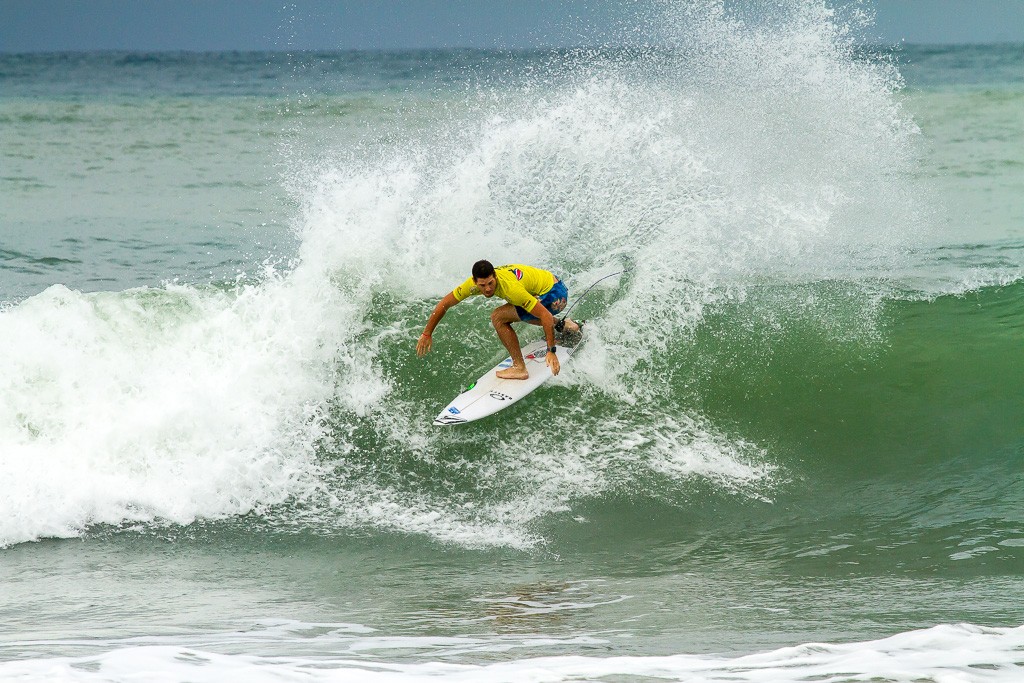 Surfline, the official forecaster, is predicting that 2-3 foot Southwest swell will continue with some reinforcements on Tuesday, August 8. On Wednesday, August 9, a new Southwest swell will begin to creep in and fill in fully on Thursday, August 10.
The full Surfline Forecast can be found here: http://isaworlds.com/wsg/2016/en/forecast/
View the full results from Day 2 of competition here: http://isaworlds.com/wsg/2016/en/results/
The schedule for Day 3 of competition is the following:
7:30 am – 9:30am: 6 heats Main Event Open Women Round 2
9:30am – 1:30pm: 12 heats Repechage Open Men Round 1
1:30pm – 3:30pm: 6 heats Repechage Open Women Round 1
*Times in local Costa Rica time.
Tune in to watch the live action on www.isaworlds.com.