First Gold Medals of the event to be awarded on Wednesday with historic Technical Races at Cloudbreak
ATTENTION MEDIA: For daily photos, video highlights and video news releases, visit: http://isaworlds.com/sup/2016/en/media/
After two action packed days of SUP Surfing at Cloudbreak to kick off the 2016 Fiji ISA World SUP and Paddleboard Championship, the racing disciplines will take center stage for the next three consecutive days of the competition.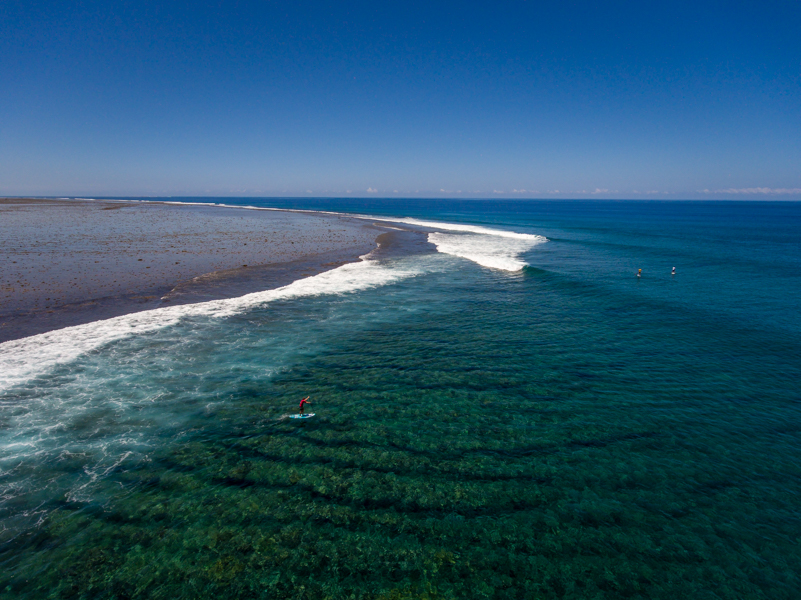 On Wednesday, historic Men's and Women's SUP and Paddleboard Technical Race will award the first medals of the competition, crowing ISA World Champions for the first time ever in Fiji.
TheTechnical Races will feature the world's best SUP and Paddleboard racers including many past ISA Gold Medalists. Casper Steinfath (DEN), Lachie Lansdown (AUS), Lina Augaitis (CAN), Jack Bark (USA) and Candice Appleby (USA) will be among the ISA Gold Medalists that are slated to compete.
Other top newcomers, such as Hawaii's Kai Lenny, will be looking to cement their place in history in this fifth edition of the event. Lenny made sure not to miss the opportunity to represent Hawaii in this historic competition following his stunning performance in the mega swell that recently hit Jaws in Maui.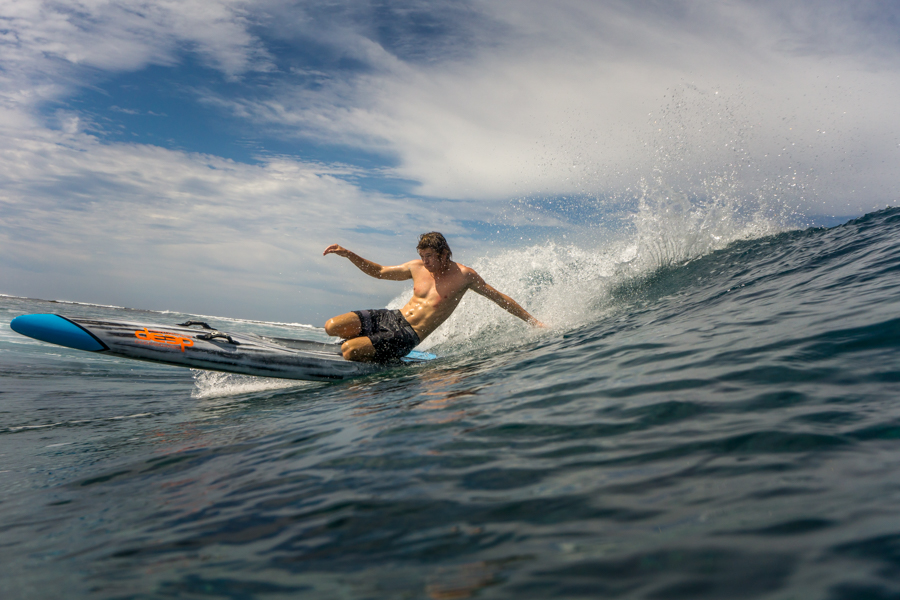 ISA Vice President and two-time ISA SUP Technical Race Gold Medalist, Casper Steinfath, spoke about the competition to come.
"Today is a lay day and everyone is relaxing and preparing for the technical Race. The level of competition here is really high and we are going to be racing at Cloudbreak, which is going to be very challenging, but it's an amazing opportunity for StandUp Paddling. I am trying to get as much rest in paradise before it all happens tomorrow."
ISA President, Fernando Aguerre, said:
We have the best SUP racers in the world competing in the pristine waters of Cloudbreak on Wednesday. History will be made in this monumental edition of the competition, as ISA World Champions will be crowned for the first time in Fiji. I'm looking forward to being out at Cloudbreak tomorrow to witness these ground-breaking races and you can tune in too on www.isaworlds.com!"
On Tuesday, the Event Directors called a lay day to hold off on the SUP Surfing for a highly anticipated swell set to arrive on Saturday, November 19th. Three consecutive days of racing where Gold Medals will be awarded on are on tap for November 16, 17 and 18.
The schedule for the Technical Racing will be the following, kicking off at 8am local time:
2 heats Men's Paddleboard – top 8 advance per heat
2 heats Women's SUP – top 8 advance per heat
4 heats Men's SUP – Top 4 advance
Women's Paddleboard Final
Men's Prone Final (16 finalists)
Women's SUP Final (16 finalists)
Men's SUP Final (16 finalists)
View the racing heats here: http://isaworlds.com/sup/2016/pdf/races_list_bib.pdf
The schedule for the remainder of the competition window is the following:
November 16: Technical SUP and Paddleboard Races, Cloudbreak
November 17-18: Distance SUP and Paddleboard Races, Cloudbreak to Musket Cove
November 19: SUP Surfing Finals, Cloudbreak
November 20: Relay Races, Sprint Race and Closing Ceremony, Port Denarau
Schedule subject to changes.
Tune into the live webcast November 12-20 here: http://isaworlds.com/sup/2016/en/