The Great Waves of Iquique, Chile Continue To Provide The Ideal Platform For
The World's Best Bodyboarders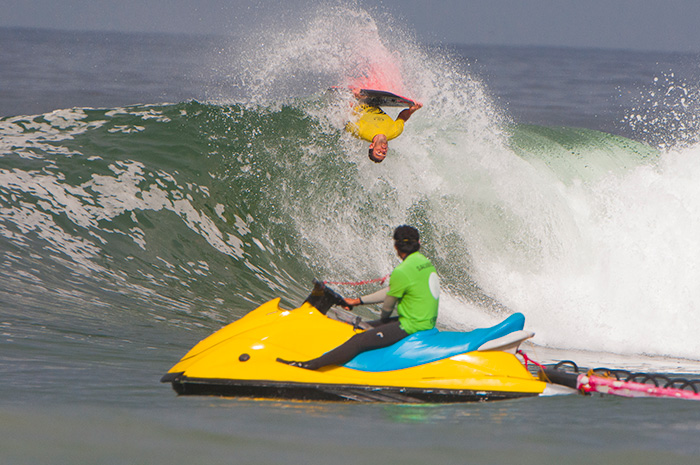 France's Jeremy Arnoux advanced to the next round after placing second in an action-packed heat.
Photo: ISA/Gonzalo Muñoz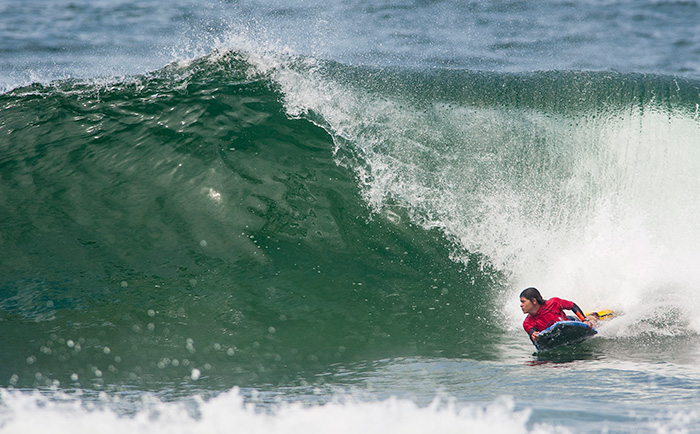 France's Anne Cecile Lacoste. Photo: ISA/Rommel Gonzales
Right after the Open Women's was the Junior U-18 Boys bodyboarders turn to showcase all their skill in the waves of Punta 1. France's Alexandre Castillo led the division, earning a total heat score of 14.93, defeating by a narrow margin Chile's Yoshua Toledo (14.67), South Africa's Tristan Roberts (12.60) and Costa Rica's Alejandro Campos (10.77).
To wrap up the day, the Junior U-18 Girls hit the water. The standout for the division was the local 15 year-old star Anais Veliz, who scored and impressive 14.33 with a critical ARS. Veliz defeated Venezuela's Yanelly Alvarez (3.53), South Africa's Georgene McKeone (3.40) and France's Kim Veteau (1.93).
For a full list of today's results, click here: http://isaworlds.com/bodyboarding/2014/results/
The 2014 ISA World Bodyboard Championship resumes Tuesday at 8:30am (local time) in Iquique, Chile, with The Morning Show hosted by Begoña Martinez and Manny Vargas with the defending Gold Medal Team, Brazil.
Competition will feature:
8:30am Open Men's – Repechage 2
10:40am Dropknee– Main Event 1
11:40pm Open Women's – Main Event 2
12:30pm Junior U-18 Boys – Main Event 2
1:10pm Open Men's – Main Event 3
The live webcast of the entire 2014 ISA World Bodyboard Championship is available on www.isawbc.com