Team Australia Takes Sole Possession of First Place on Day 6 of 2016 VISSLA ISA World Junior Surfing Championship
ATTENTION MEDIA:
For daily photos, video highlights and video news releases, visit: http://isaworlds.com/juniors/en/media/
On the sixth day of competition at the 2016 VISSLA ISA World Junior Surfing Championship, the world's best junior surfers moved one step closer to earning the first Junior Gold Medals in the era of Olympic Surfing. The last of the double elimination Repechage Rounds were completed, leaving a path of intense single elimination Rounds to arrive to Sunday's Final.
Team Australia took sole possession of first place due to strong performances by their male surfers on Thursday, with all but one of their athletes still remaining in the competition. Team France and Hawaii trail close behind in second and third, respectively.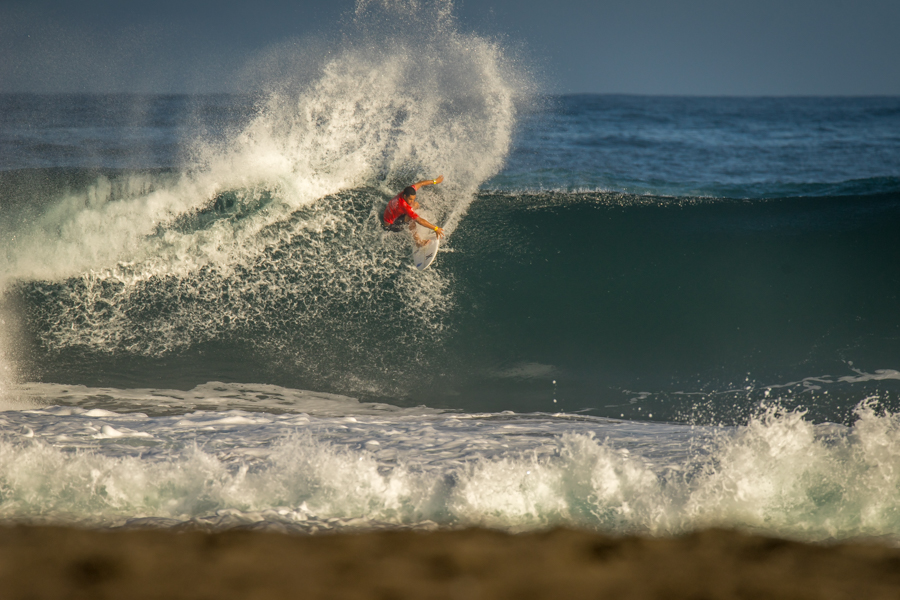 The action on Thursday morning got underway with Round 3 of Boys U-18 Main Event and Round 2 of Boys U-16 Repechage in solid head-high to overhead surf.
After resorting to a one podium format on Wednesday due to large, intense conditions, the contest reverted back to the dual podium format with the U-18 Boys in Podium 1 and the U-16 Boys in Podium 2.
France's Len's Arancibia backed up his team's hot start to the competition and scored the highest heat total of Boys U-18 Round 3 (13.60), advancing onto Round 4. In Round 4 Arancibia was unable to get back into his rhythm and placed third in his heat, getting eliminated from the competition. Despite losing Arancibia, Team France still remains well-positioned in second place in the team rankings, just behind Team Australia.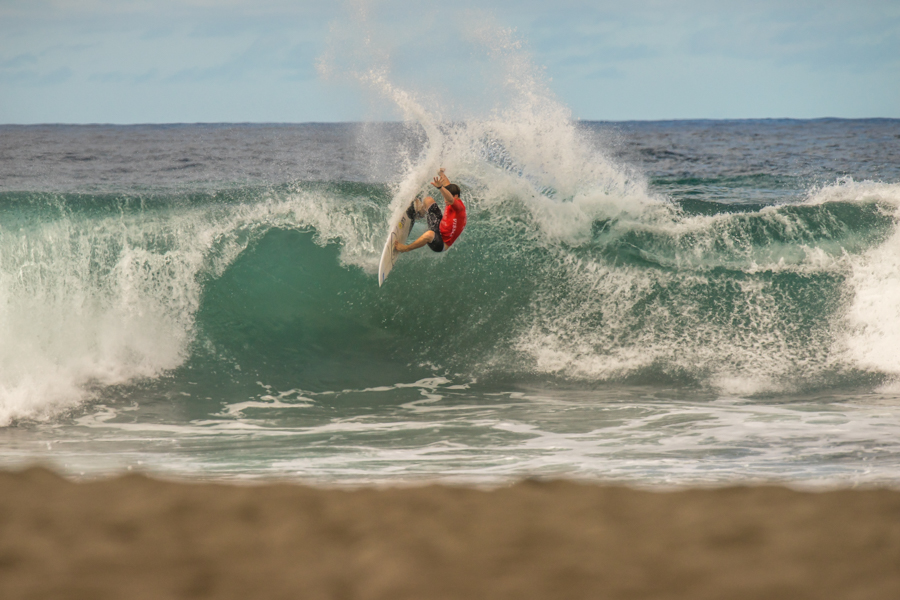 In heat 15 of the Round, Brazil's Weslley Dantas showed an impressive display of mental toughness after breaking his board mid-heat. Dantas hurried to the shoreline, put fins on his new board and paddled back out to catch a wave worth 6.33 to surpass Australia's Reef Heazlewood who finished in second.
Great Britain's Will Baily won his Round 3 heat with a score of 11.83. Baily was not able to advance out of his next heat in Round 4, however he expressed his gratitude for this experience in the Azores.
"This is my last year eligible to surf in this event so it's amazing to represent my country one last time as a junior surfer. To come here, win heats and surf for Great Britain against the rest of the world has been an amazing opportunity."
Simultaneously on Podium 2, Team Hawaii's U-16 Boys put on a strong performance in Repechage Round 2, with Logan Bediamol (13.16) and Wyatt McHale (13.00) earning the highest heat totals of the Round on Thursday, moving back into the Main Event.
While still maintaining solid size, the surf trended down a hair in the afternoon for Round 4 of Boys U-18 and Round 3 of Boys U-16.
On Podium 1, Peru's Alonso Correa, who recently won the Team Gold Medal at the 2016 INS ISA World Surfing Games, and Brazil's Weslley Dantas continued their strong run of Surfing and both notched scores of 14.67, the highest heat totals of the day.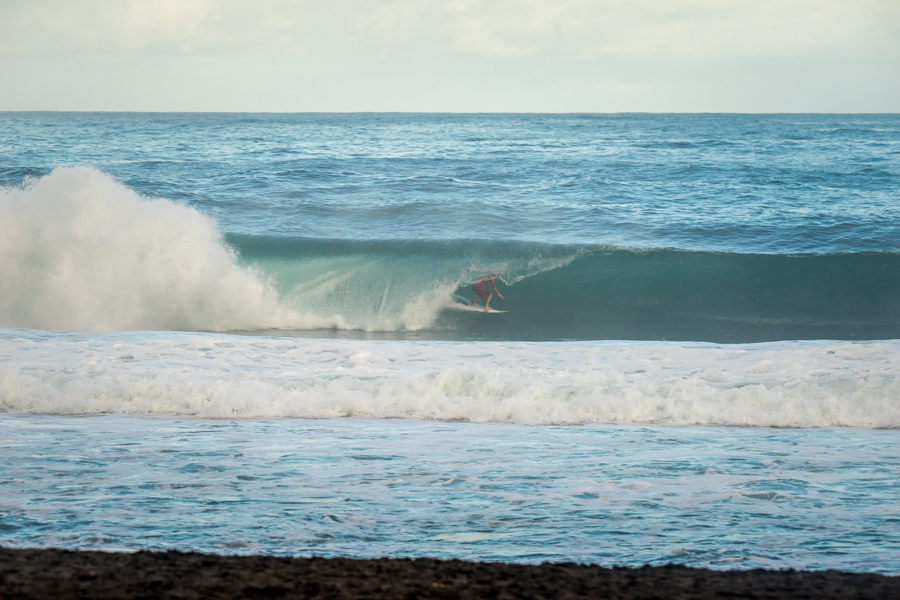 In the Boys U-16 Main Event Round 3, USA's Eithan Osborne did his best to keep Team USA's Gold Medal hopes alive after losing five of his teammates in the competition on Day 6. Osborne scored a heat total of 14.50, which held up to be the best of the Round.
ISA President Fernando Aguerre said:
"The competition is getting more exciting every day as we move closer to crowning the first Junior World Champions in the era of Olympic Surfing. Tomorrow the ISA Aloha Cup Semifinal will run, putting the spotlight on the strong team camaraderie that these teams possess.
"As the field of competitors narrows, so does our focus on the aspiring Olympians who are putting on the best performances in the event."
Surfline, the official forecaster, is calling for continued Northwest swell for Friday, with more size in the morning and slowly fading through the day. The remnants of this powerful swell will provide plenty of surf for the rest of the contest period through Sunday, September 25th.
View the full Surfline forecast here: http://isaworlds.com/juniors/2016/en/surfline-forecast/
The full results from the sixth day of competition can be viewed here: http://isaworlds.com/juniors/2016/en/results/
The schedule for Friday's competition is the following:
Podium 1
8:00am – 11:00am: 9 heats Main Event Round 4 U-16 Boys
11:00am – 1:40pm: 8 heats Main Event Round 3U-18 Girls
1:40pm – 2:00pm: Break
2:00pm – 3:00pm: ISA Aloha Cup Semifinal 1
3:00pm – 3:20pm: Break
3:20pm – 4:20pm: ISA Aloha Cup Semifinal 2
Podium 2
8:00am – 10:40am: 8 heats Main Event Round 3 U-16 Girls
Times in Azores Standard Time.
Tune in to watch the live action on www.isaworlds.com.